COMO Cocoa Island is an intimate private Maldives island resort with 33 overwater suites allowing you to slip right into the turquoise lagoon to explore an exceptional house reef. Encircled with powder white sand, the carefree, understated luxury experience includes holistic wellness treatments at COMO Shambhala Retreat, South Indian-influenced cuisine and world-class diving.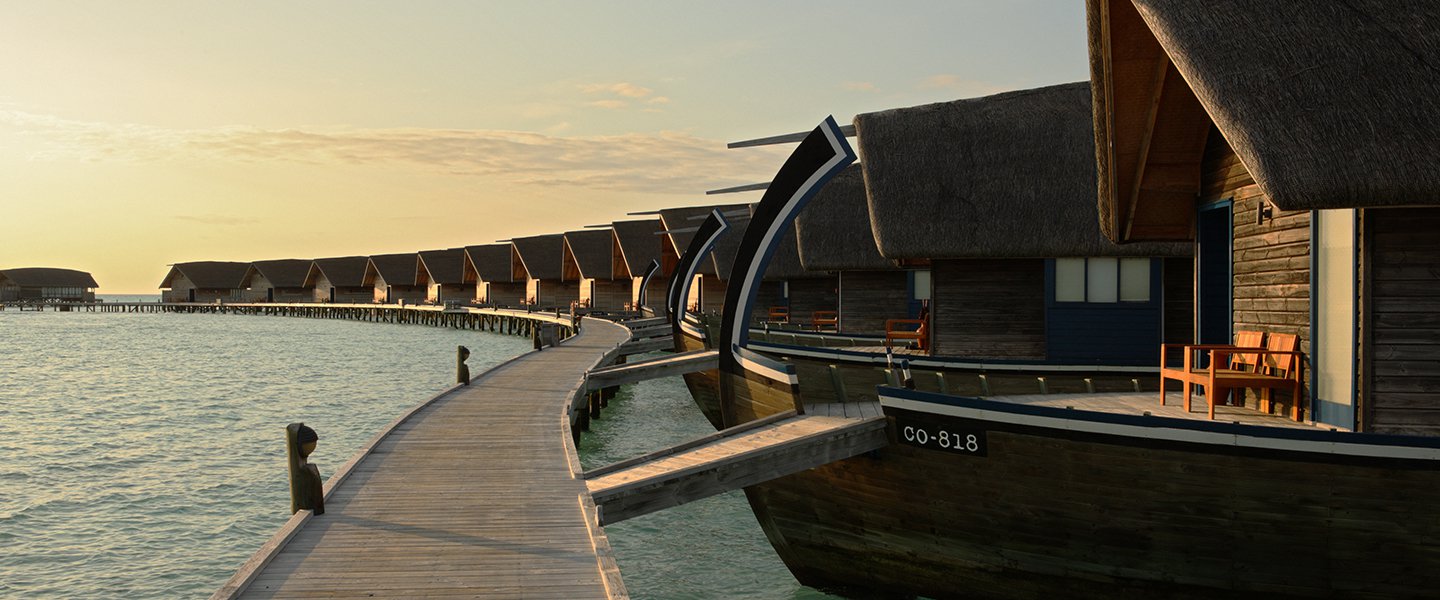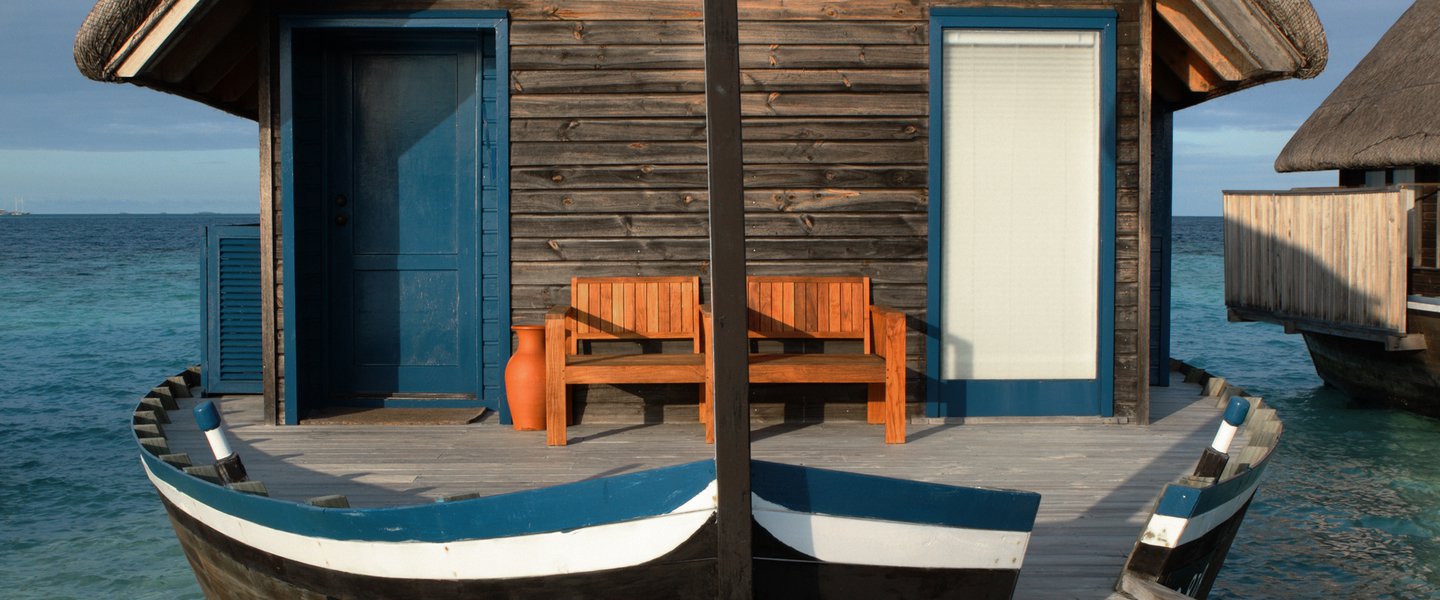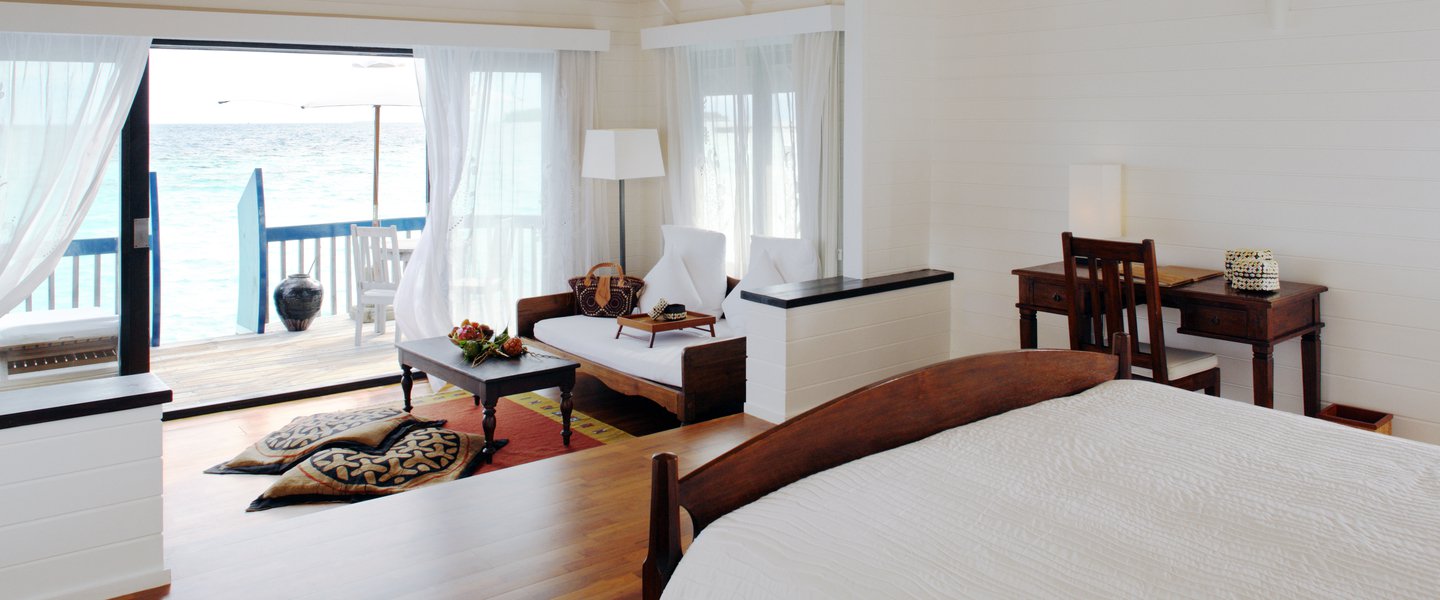 Our Dhoni Suites are the only suites in the Maldives that are shaped like the traditional dhoni boat. The spacious living room leads onto a private sun deck with two chaise lounges, a dining table and direct access to the lag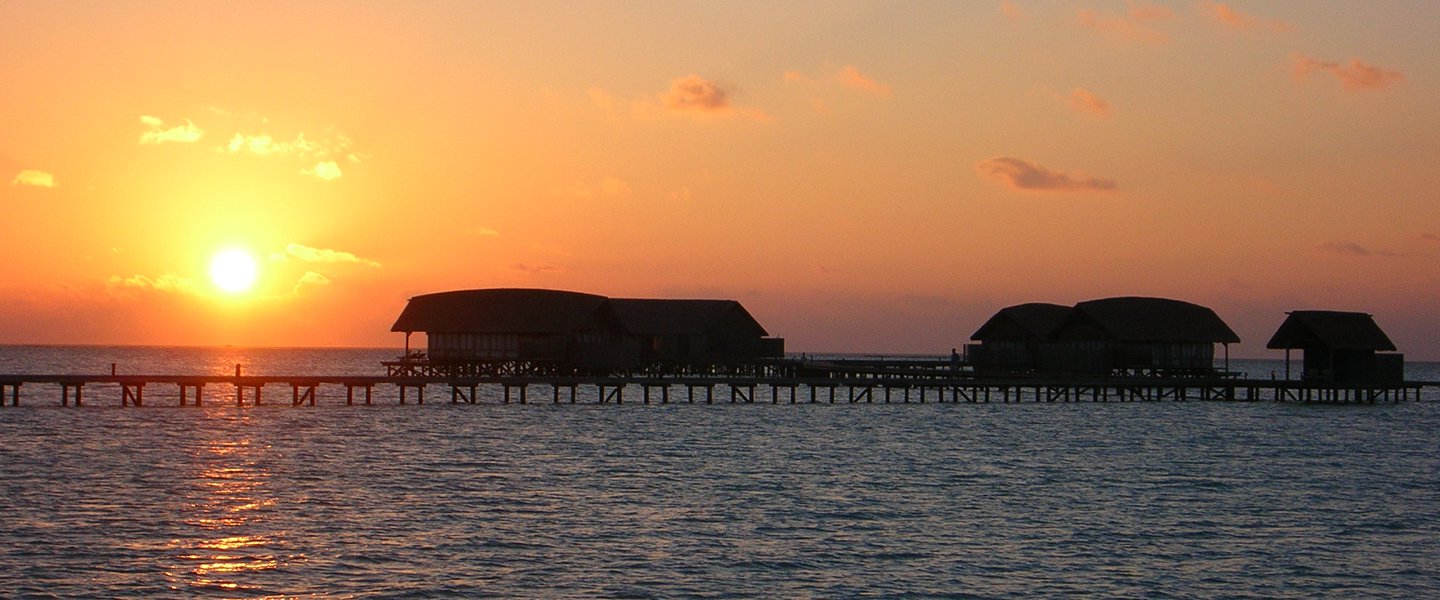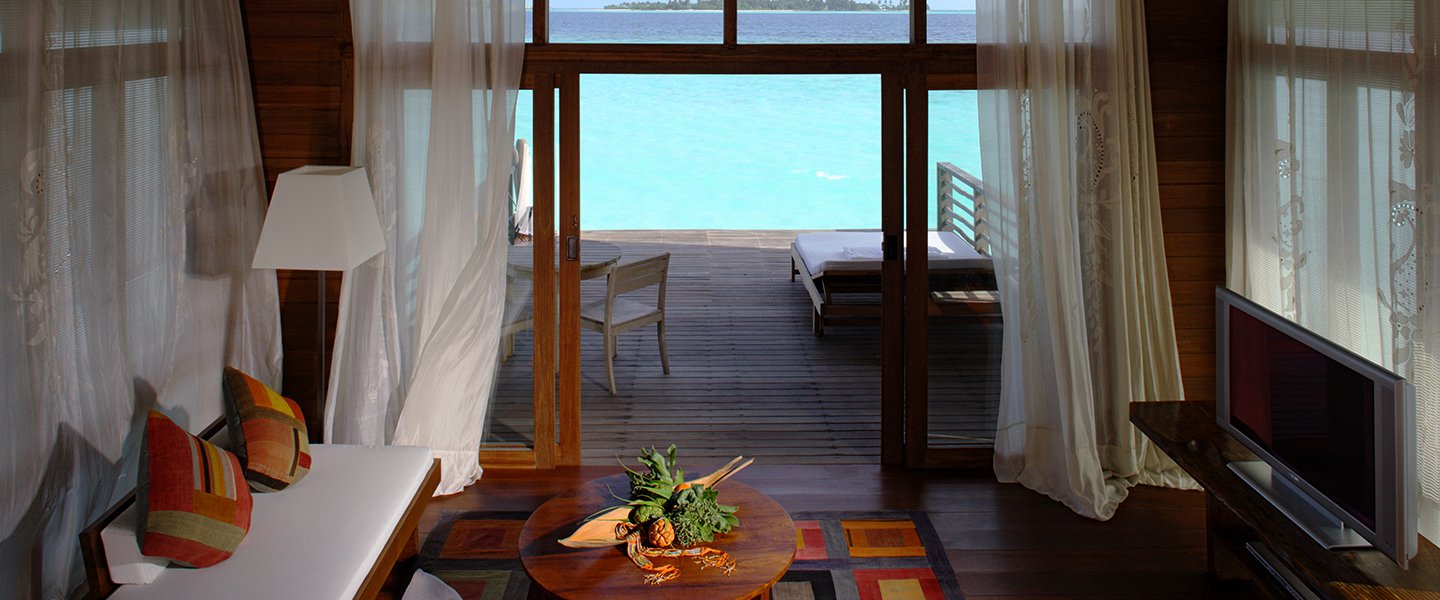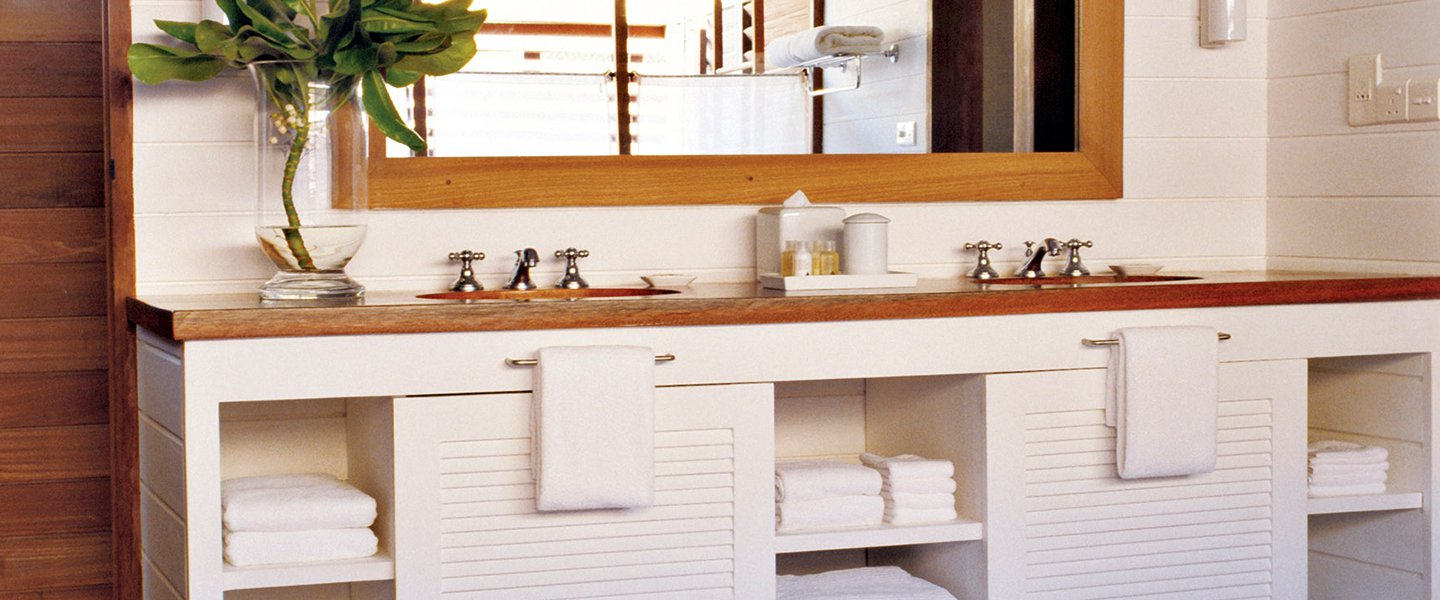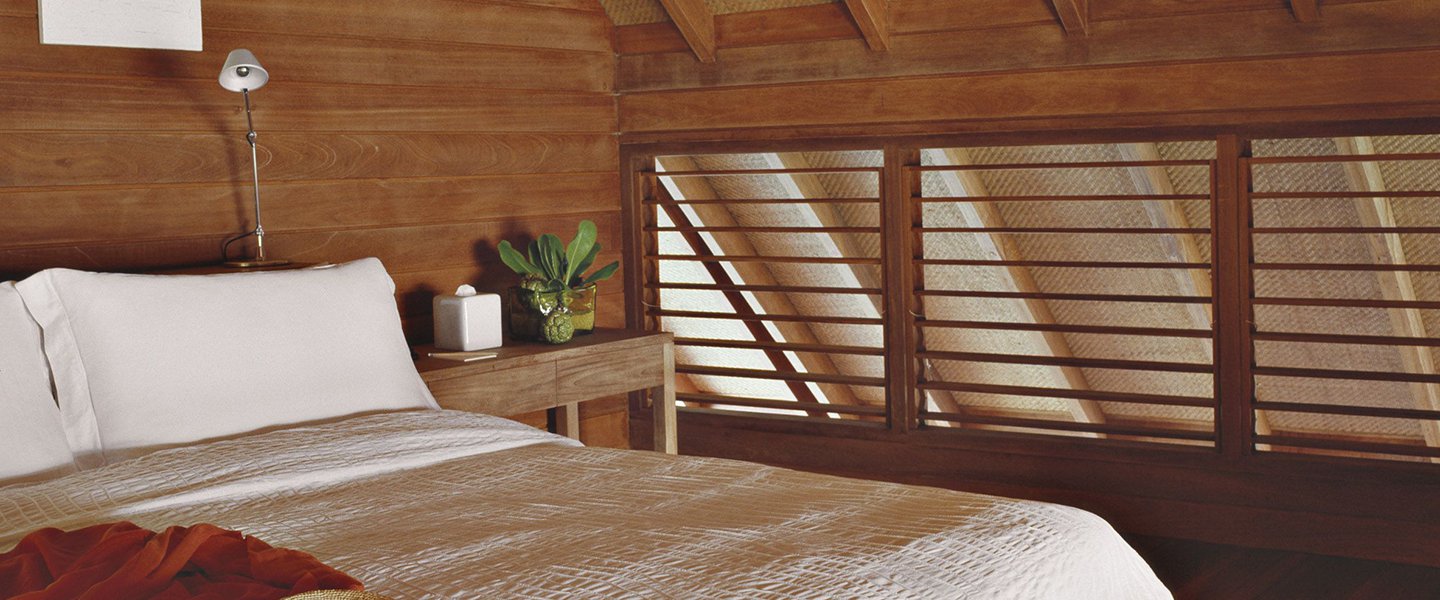 These split-level Dhoni suites boast airy living areas with vaulted ceilings surrounded by full length glass windows on three sides. A staircase leads to the loft and a sun deck leads to direct access to the lagoon.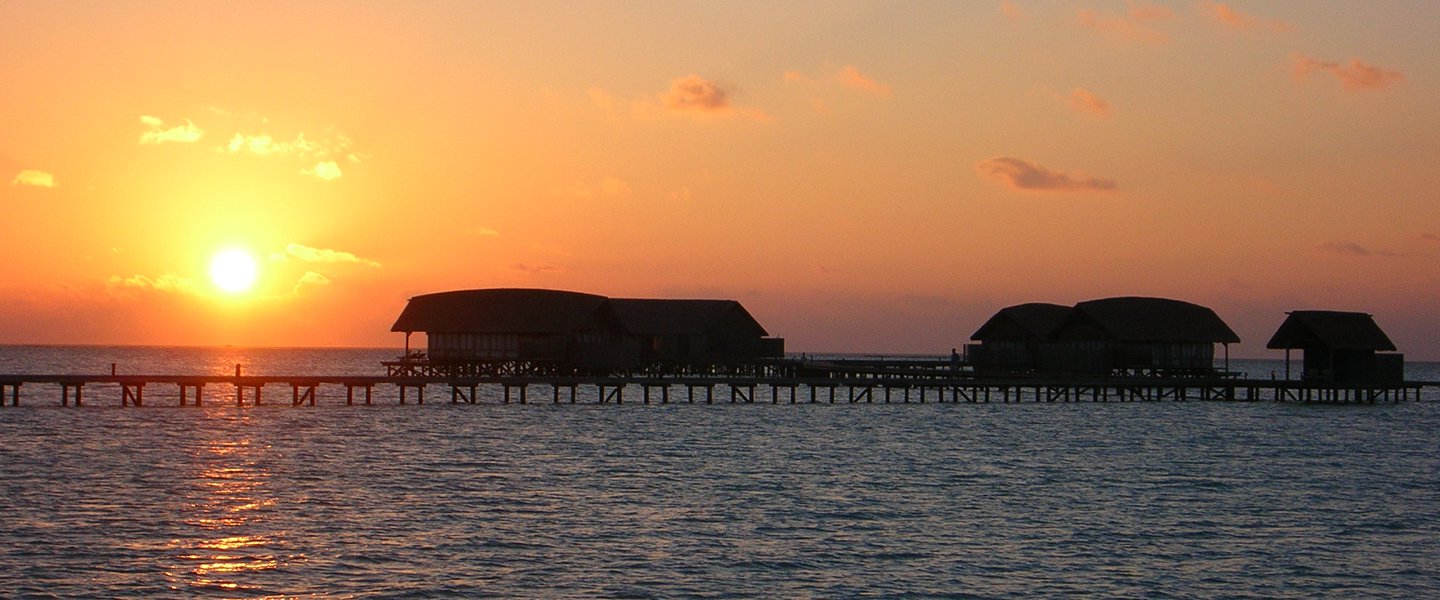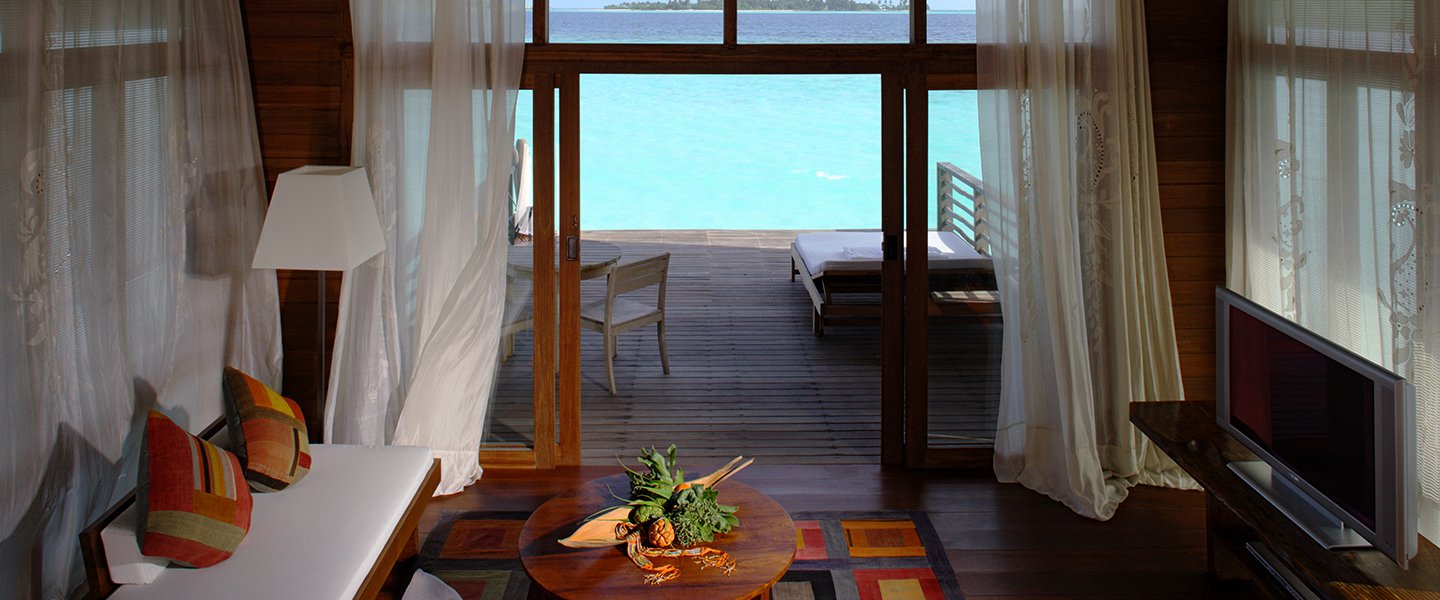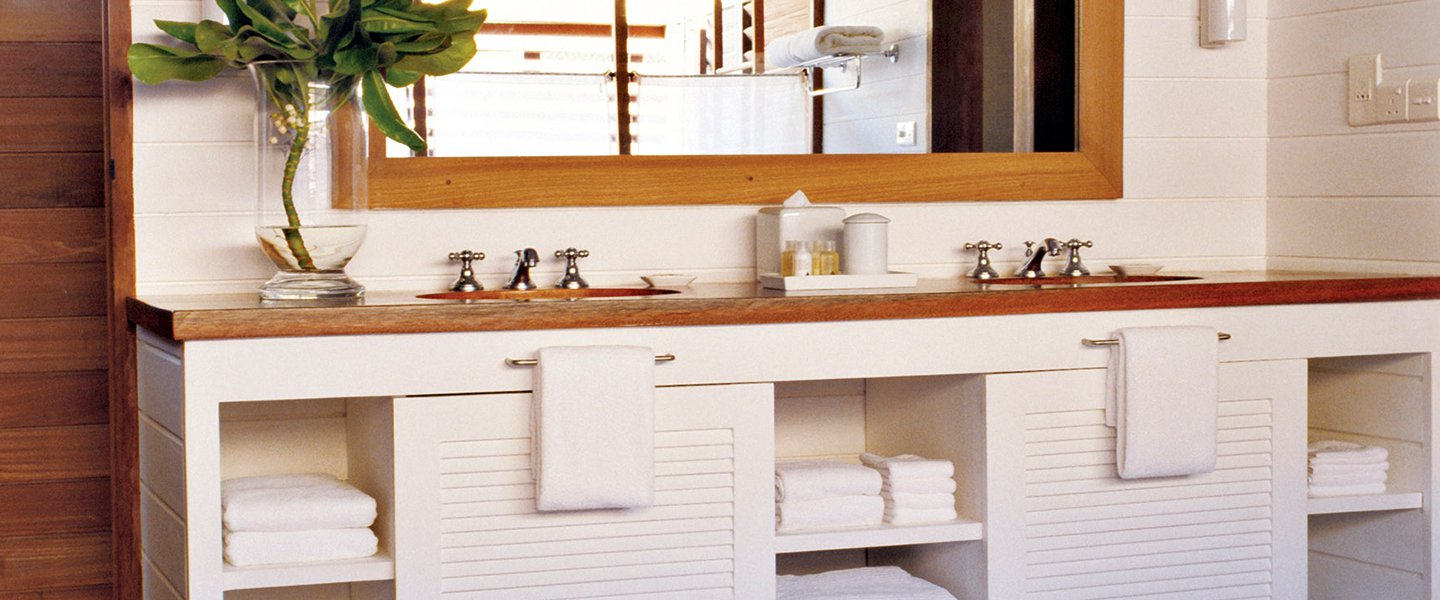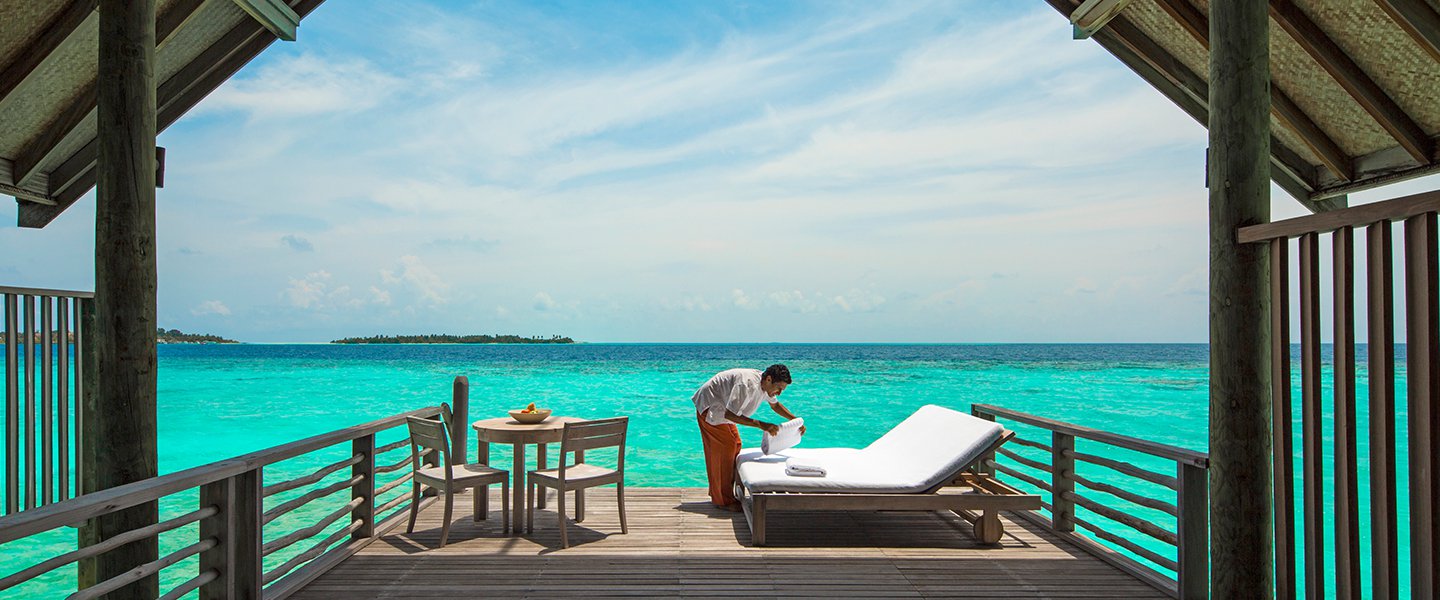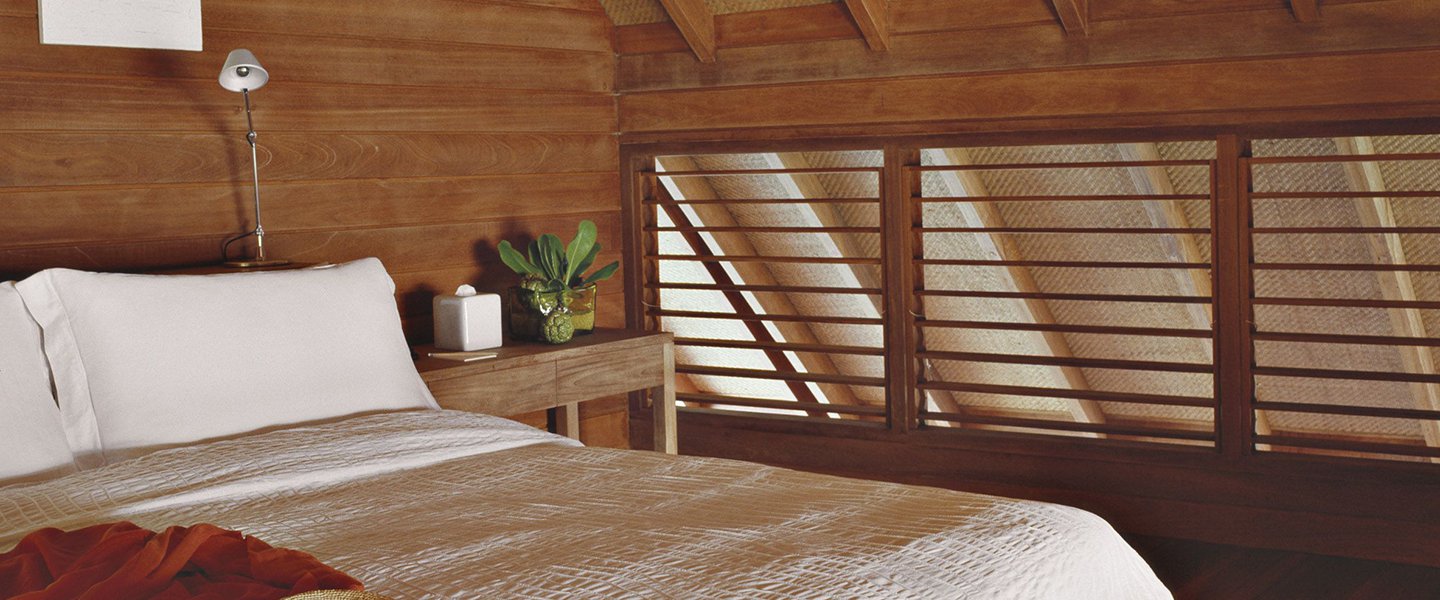 With private sundecks and full-length windows overlooking the Indian Ocean, these Maldives villas bring the outside in. A dramatically elevated loft sequesters a king-sized bed while downstairs on the main level a large and airy sitting area doubles up as a sleeping area for kids. The main bathroom features a double vanity, seperate bath and shower, and a secluded outdoor shower with steps into the sea.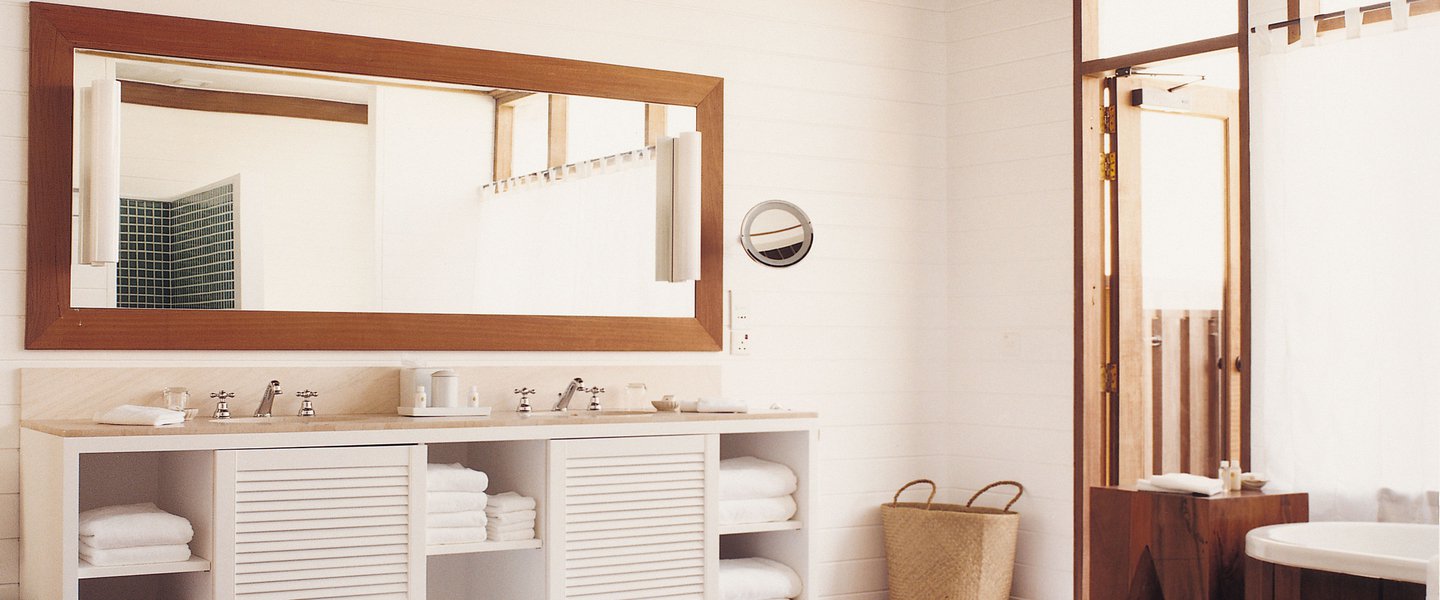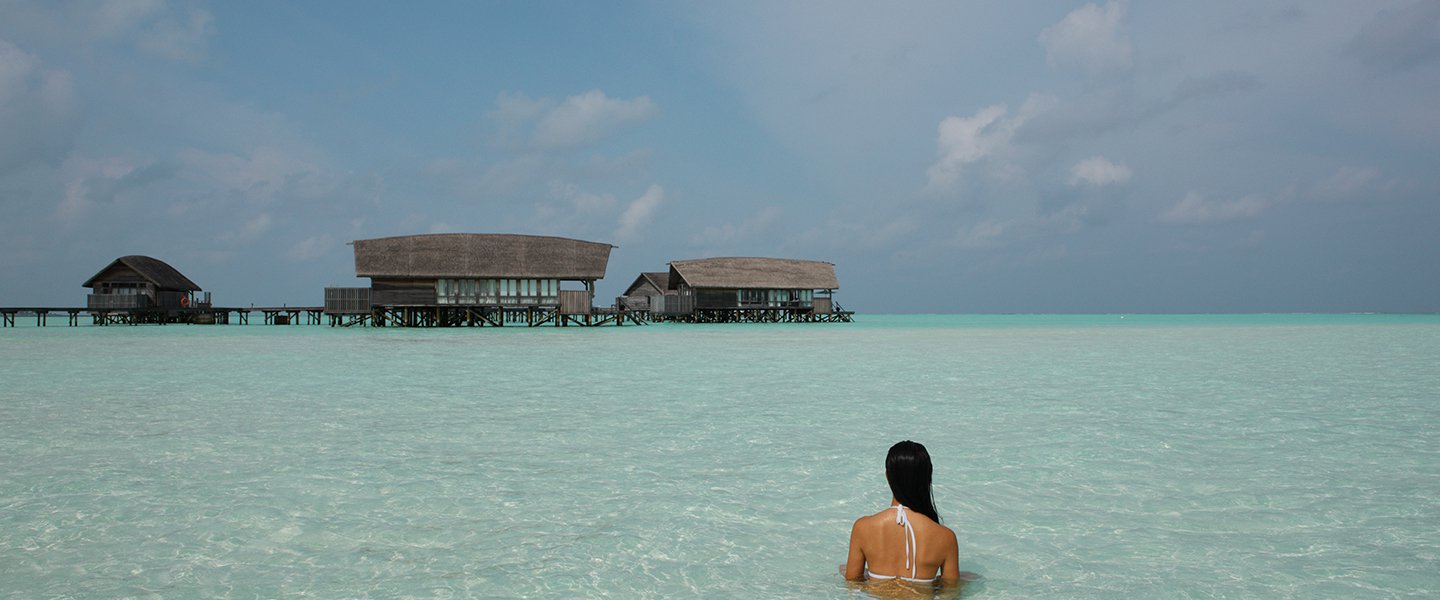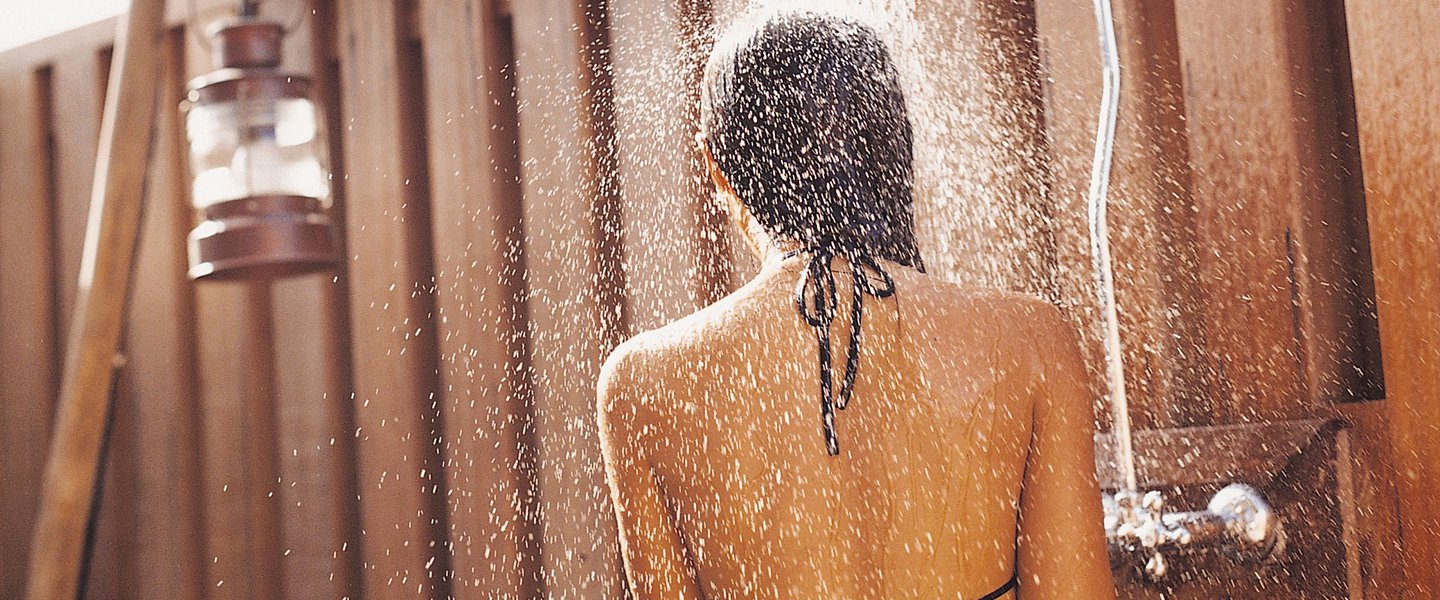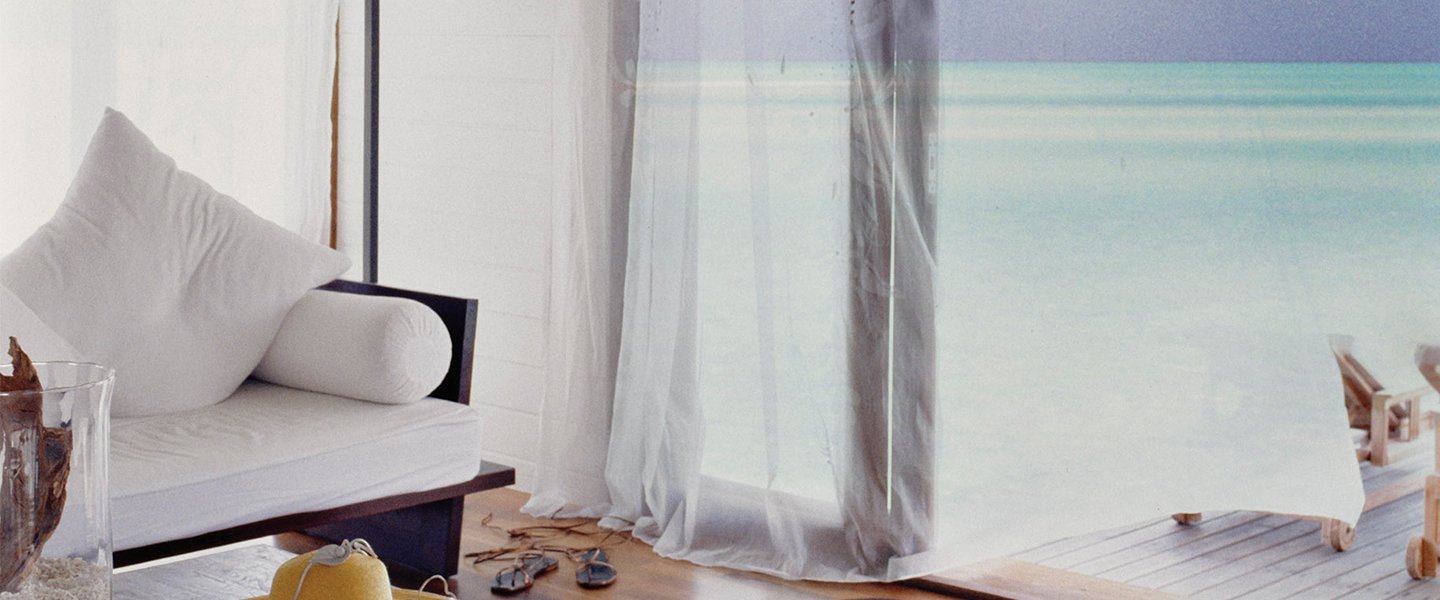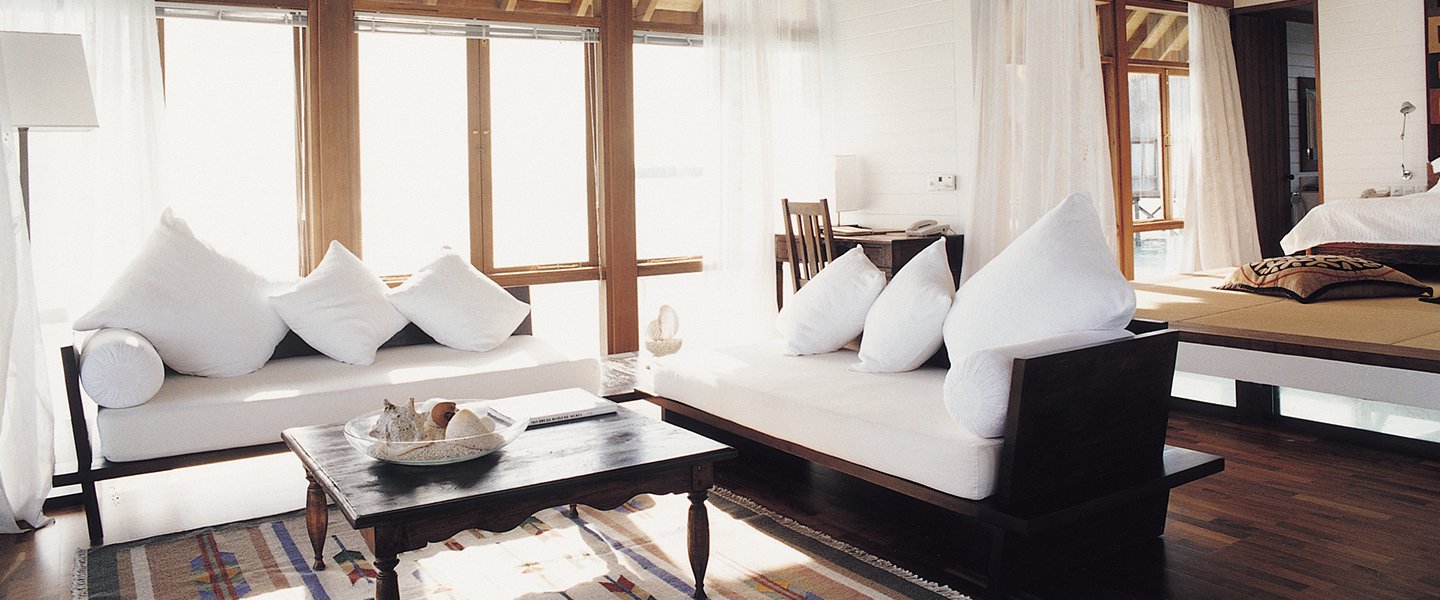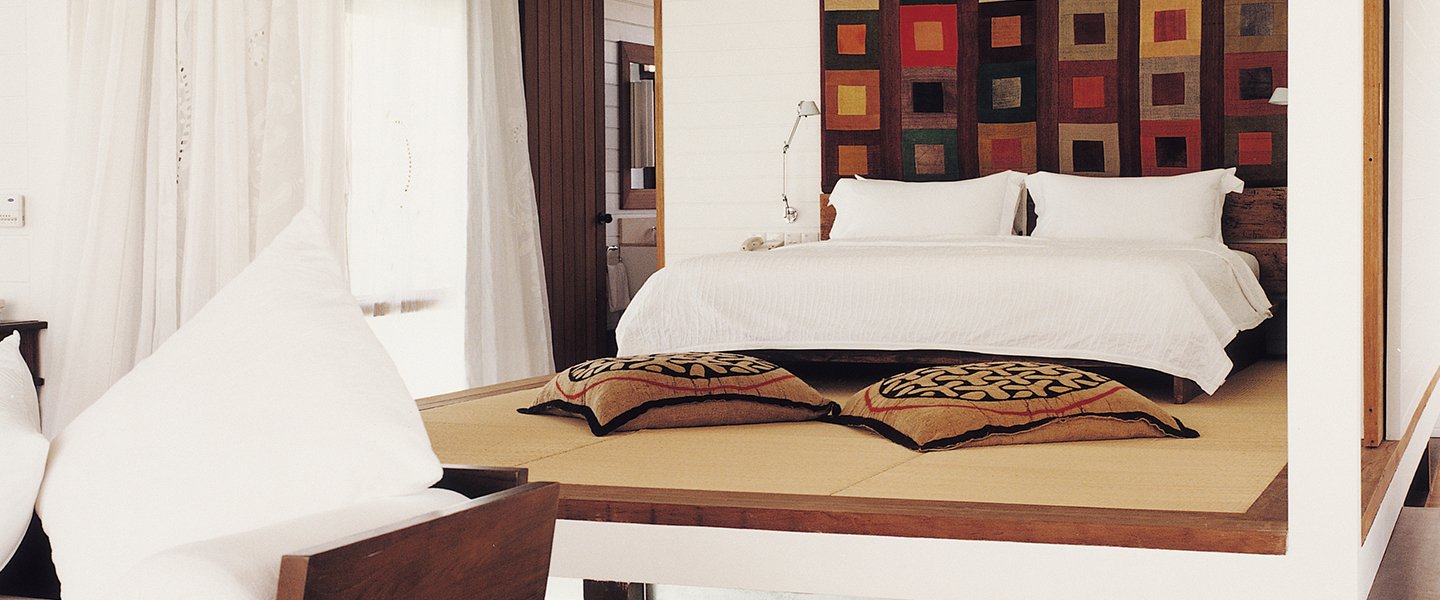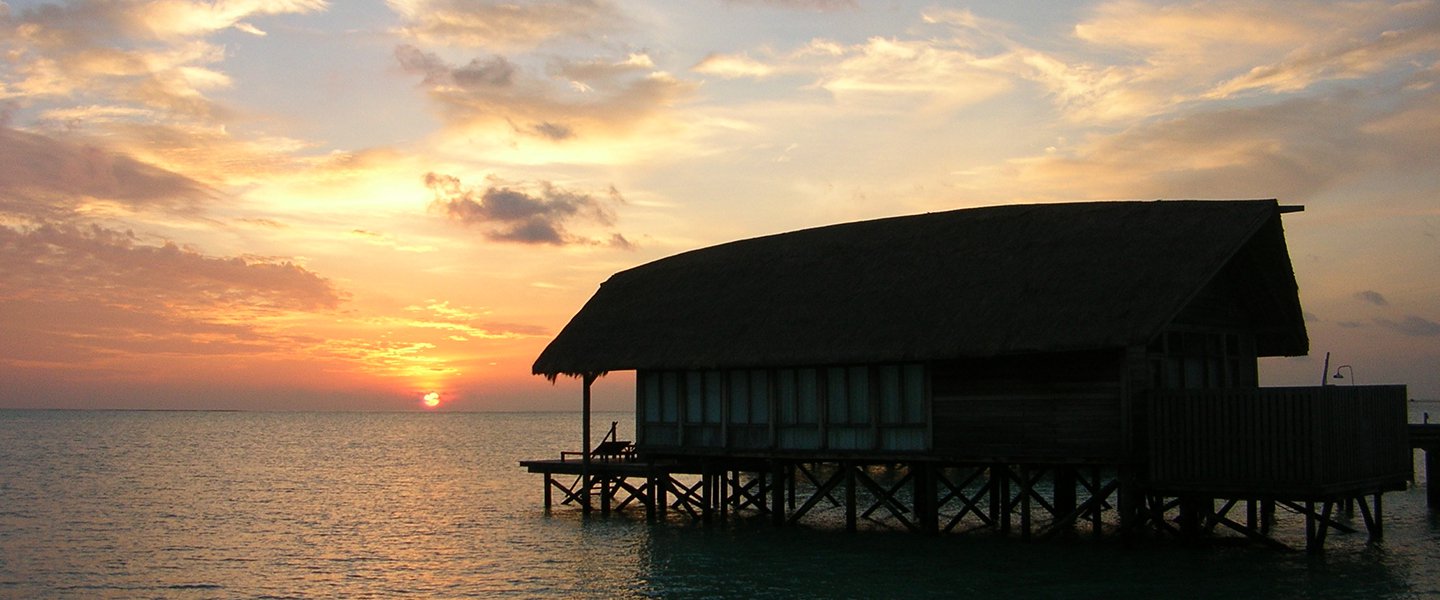 he largest of COMO Cocoa Island, Maldives' over water villas, these four light-filled bungalows, all of which sit on their own secluded jetty, feature three private al fresco areas: an outdoor shower, a balcony with a daybed, and off the sitting area, which converts into a kid-friendly sleeping area, there's a sun terrace fitted with a table and pair of loungers.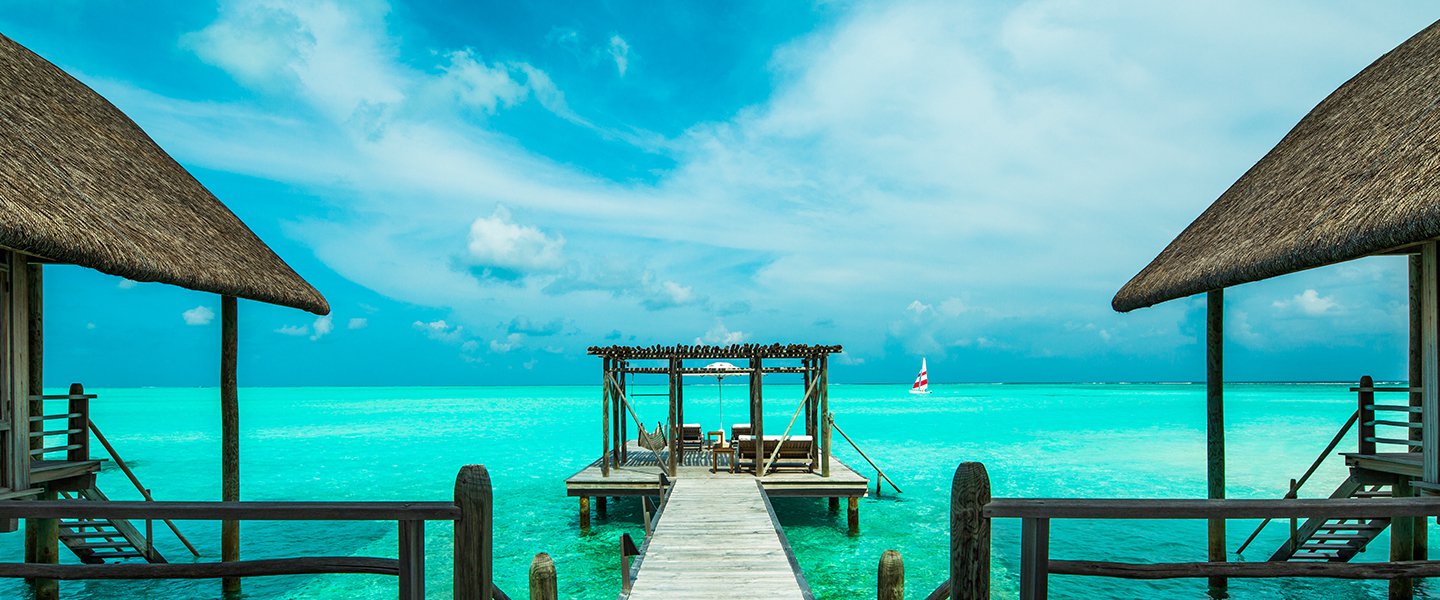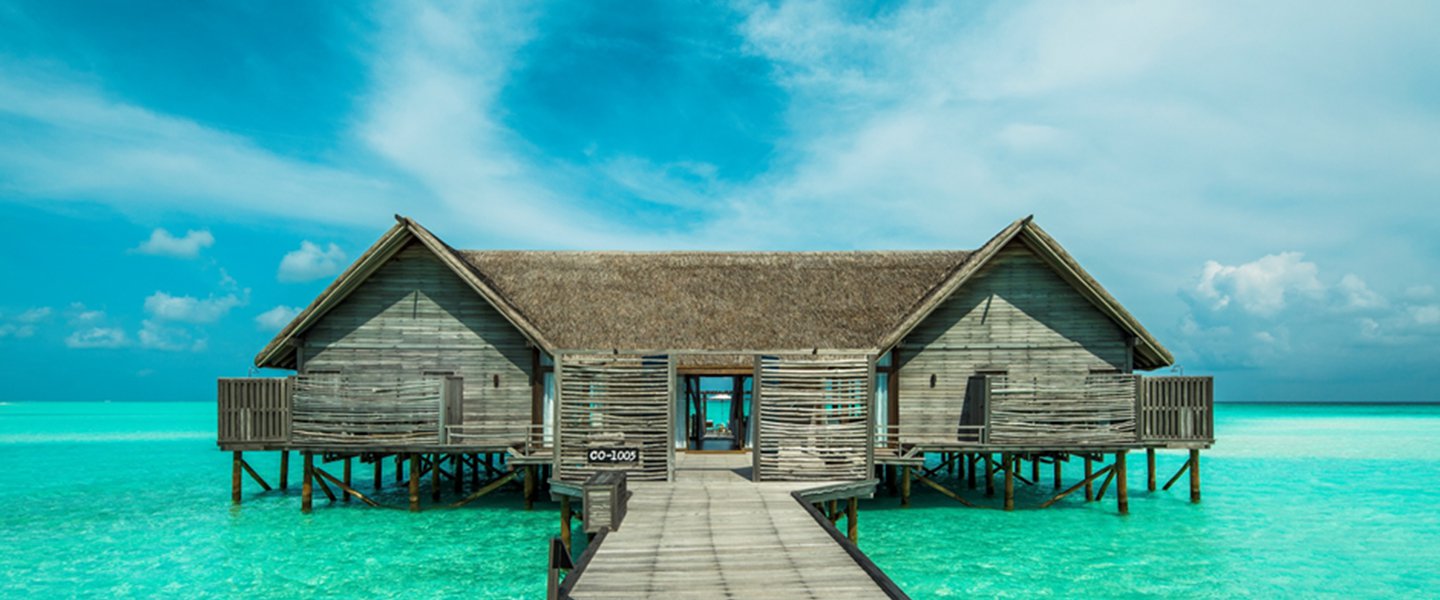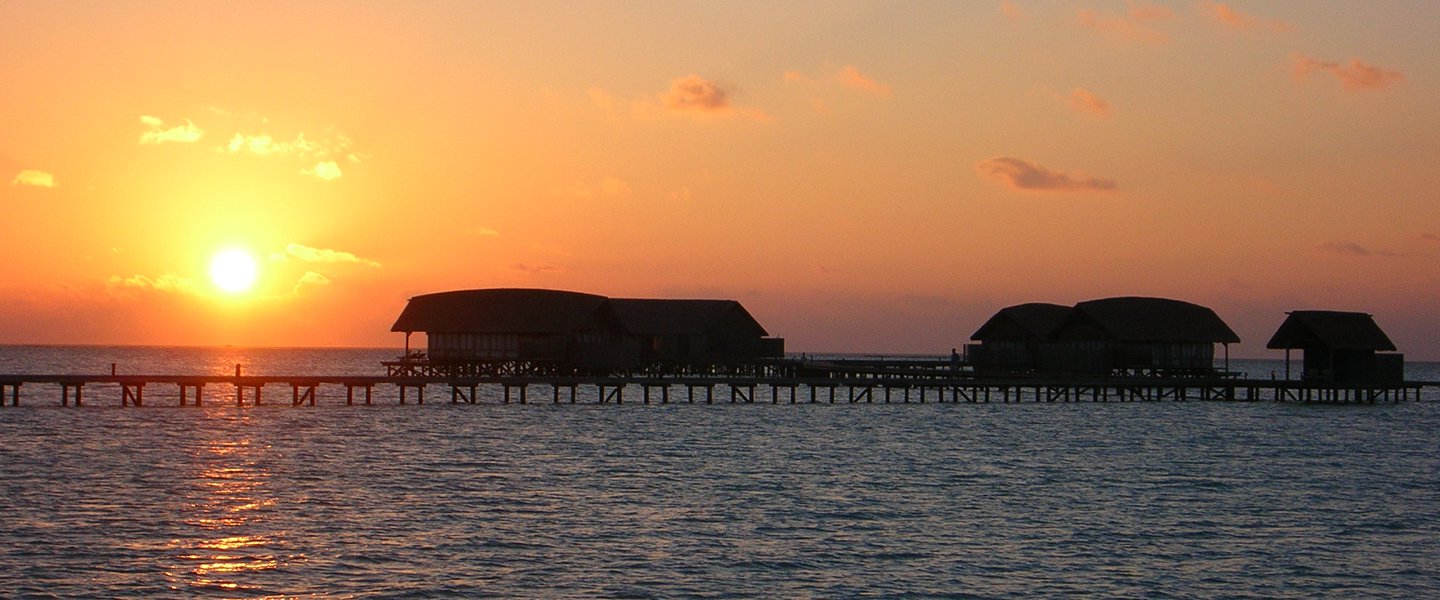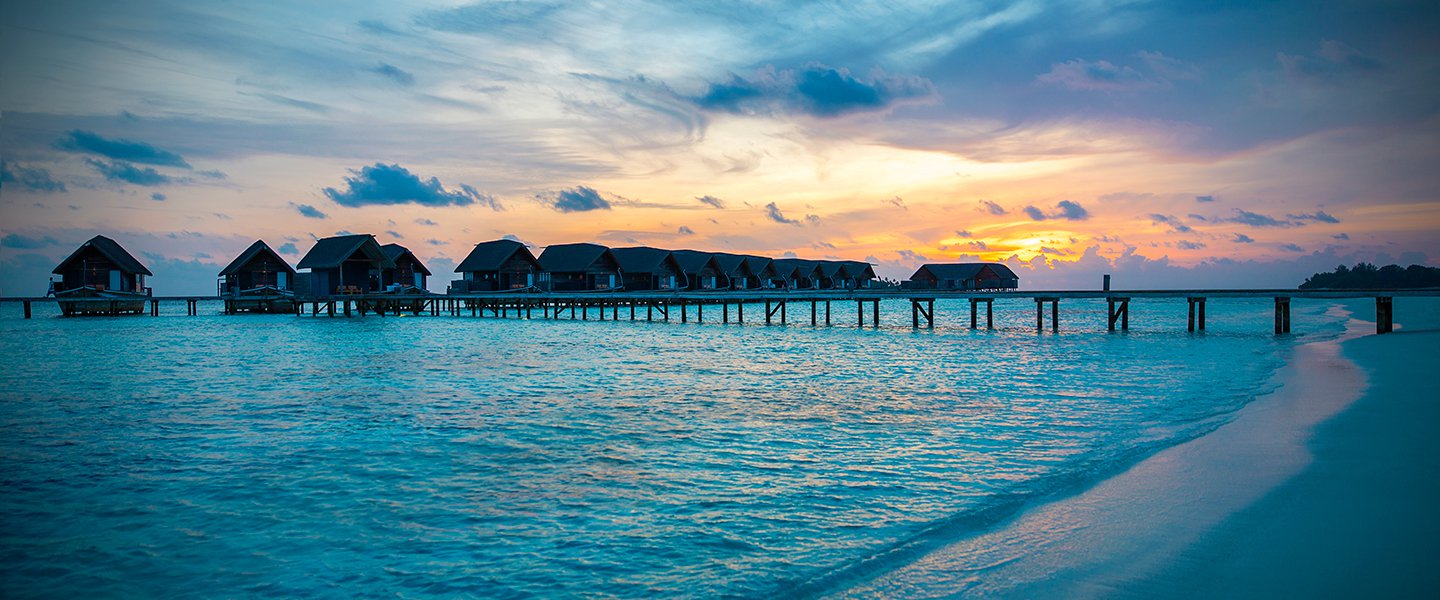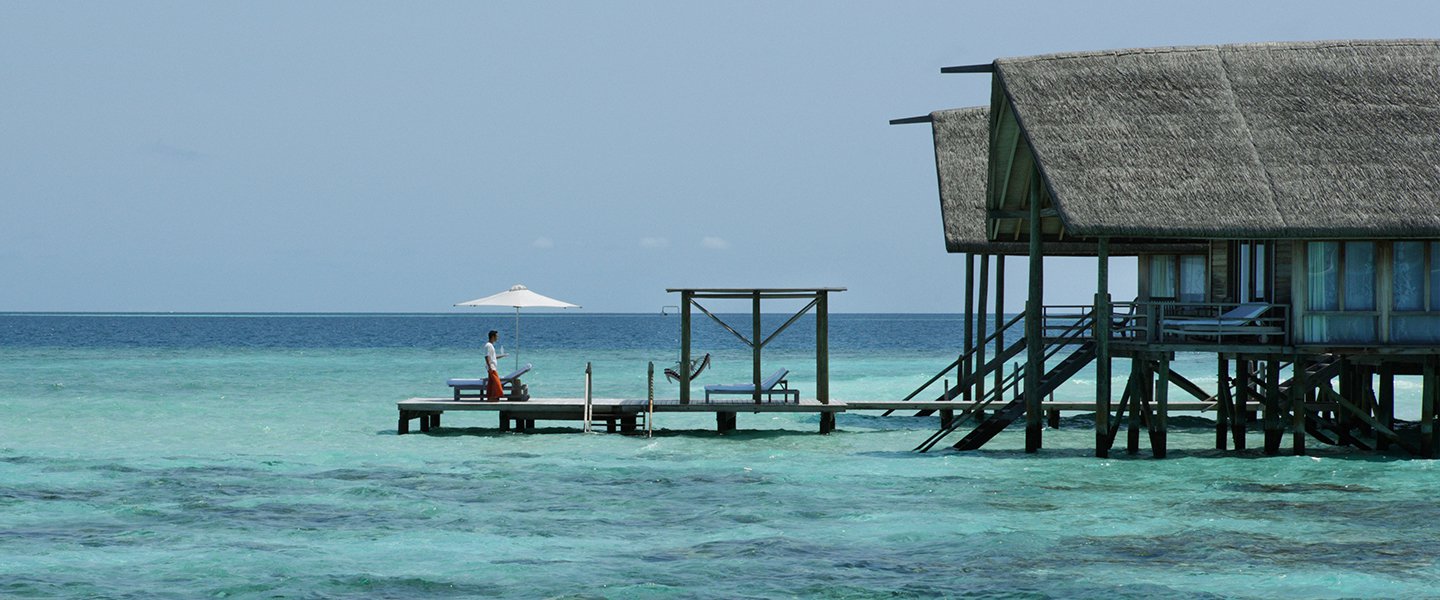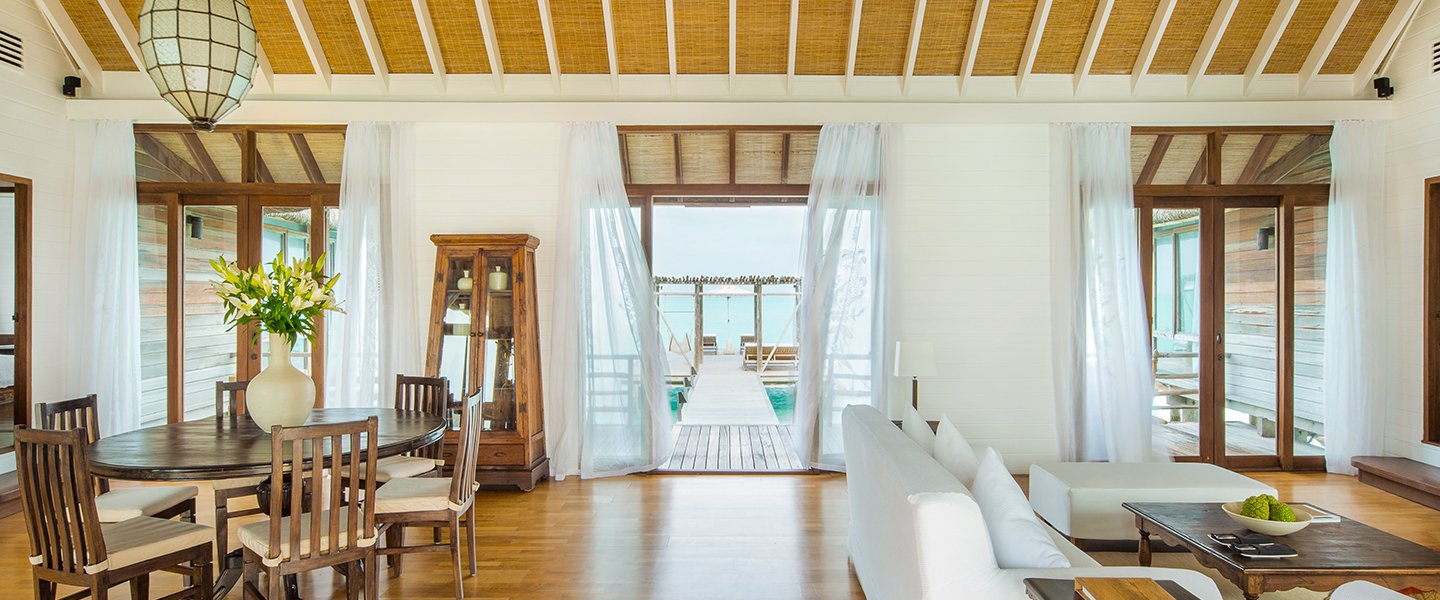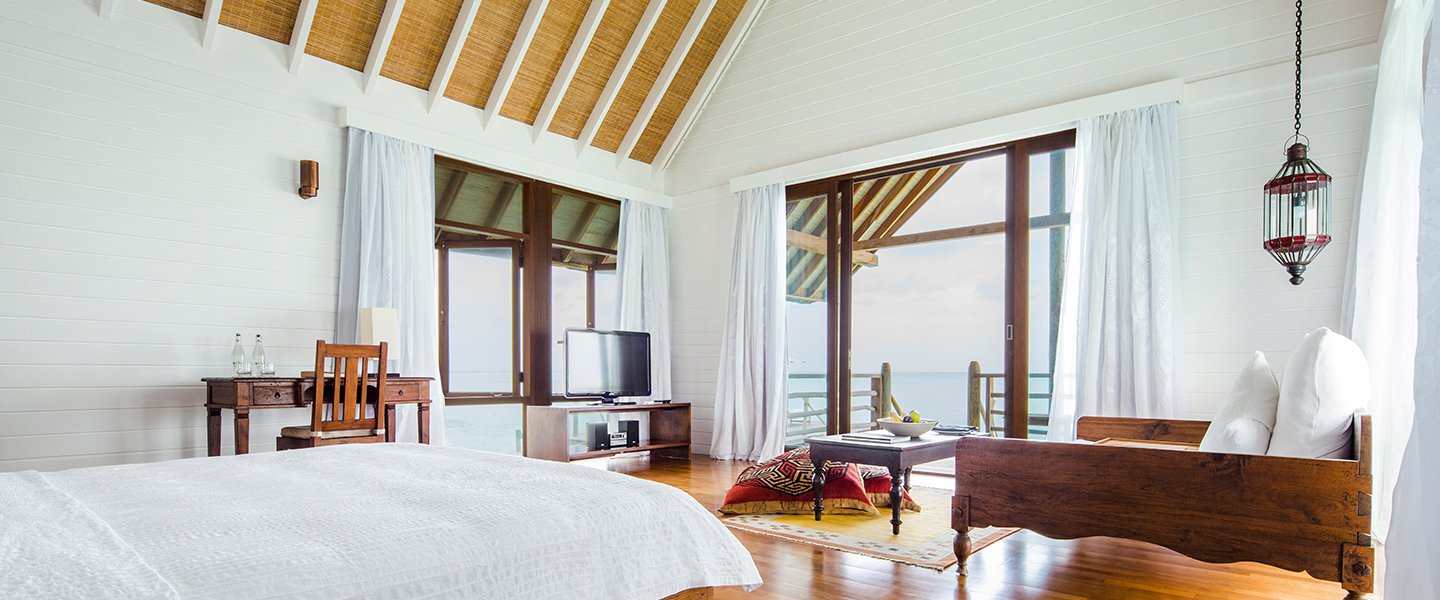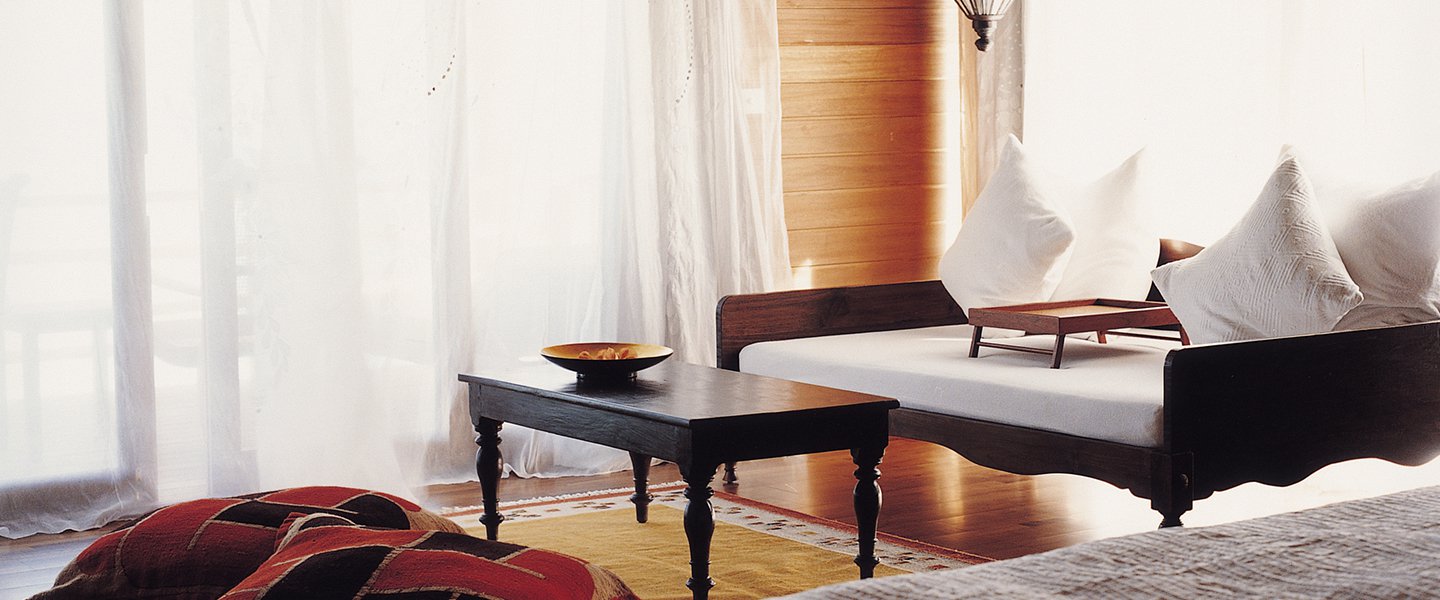 Of the 33 suites and villas at our Maldives beach resort, COMO Cocoa Island's two COMO Villas—Sunset and Sunrise—offer the most unique guest experience. Approached by a private jetty, each villa is arranged with two wings, each with a bedroom (one king, one twin), ensuite bathroom, outdoor shower and private terrace. These wings are connected by living and dining areas with balconies on either side, which allows for step-off-the-deck access to the lagoon.
UFAA
PRIVATE DINING
COMO SHAMBHALA CUISINE
FARU BAR
IN-ROOM DINING
UFAA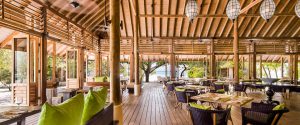 Open for breakfast, lunch and dinner with flexible dining to suit guests' preferences. Cuisine features European dishes in addition to a blend of Indian and Mediterranean traditions with an emphasis on locally caught seafood, fresh produce and COMO Shambhala healthful eating options.
PRIVATE DINING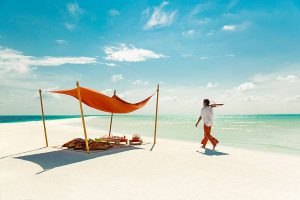 COMO Cocoa Island offers a range of dining options at both our open-sided Ufaa restaurant and our foot-in-the-sand Faru Bar. For those who want a little extra privacy – whether a romantic meal for two or an intimate gathering with friends and family – our private dining experiences provide the seclusion you're looking for, in dramatic spots around the island. 
COMO SHAMBHALA CUISINE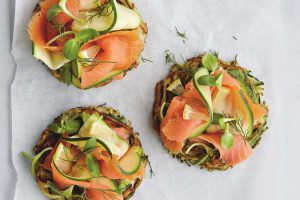 COMO Shambhala Cuisine is a unique nutritional concept that incorporates organic ingredients rich in living enzymes, vitamins and sea minerals while still delivering on flavor. Food is raw, steamed or grilled for maximum health benefits. Chefs also make ample use of the tandoor, a type of Indian oven that allows for the fat-free cooking of meats and fish whilst introducing a wonderful charcoal flavor. COMO Shambhala Cuisine is served at Ufaa and is also available via in-room dining.
FARU BAR
Faru Bar is an easy-going, foot-in-the-sand resort bar where our inventive bartenders put together refreshing cocktails (and mocktails). Fine wines, classic cigars and light snacks also feature, alongside some easy beats at sunset. Faru Bar is open from 10am until late, adjacent to the infinity pool and leading directly to the beach.
IN-ROOM DINING
In-room dining at COMO Cocoa Island includes salads, pastas and refreshing juices and is available from 7am until 11pm daily.
Water Adventures and Excursions
DIVING
NIGHT SNORKELLING
CORAL PROPAGATION
HOUSE REEF SNORKELING
UV NIGHT SNORKELLING
SHARK ADVENTURE SNORKELLING TRIPS
TURTLE EXPEDITION SNORKEL
SUNSET FISHING
CATAMARAN SNORKELLING TRIP
WHALE SHARK EXPEDITION AND PICNIC
CATAMARAN SAILING
SAILING LESSONS
GAME FISHING
REEF EXPLORER
COMPLIMENTARY EQUIPMENT RENTAL
WINDSURFING LESSONS
PRIVATE BOAT CHARTERS
Family Activities
MARINE TALK
SUNSET CRUISE
LOCAL ISLAND CULTURAL EXCURSION
Our two-hour cultural excursion to the local island of Guraidhoo is an insight into a lifestyle that has existed on the Maldives' islands for hundreds of years. You will stroll through sandy streets while your guide explains how the community is run, then stop at a local café for a traditional Maldivian snack.