Hideaway Beach Resort and Spa
Hideaway Beach Resort & Spa – the perfect island retreat in the Maldives, is located in the northern Haa Alifu Atoll. An exclusive all-suite Maldives resort for those who demand genuine luxury and the utmost in privacy.
Set on a crescent-shaped private island, this incredible resort offers a choice of private villas or private villas with pools for its guests to unwind and enjoy a home away from home. Beachside or over the water villas and the associated privacy levels offered are the hallmark of this award winning destination, which boasts some of the largest beachfront villas in the Maldives.
3 Nights |Dulex Water Villa With Pool| Halfboard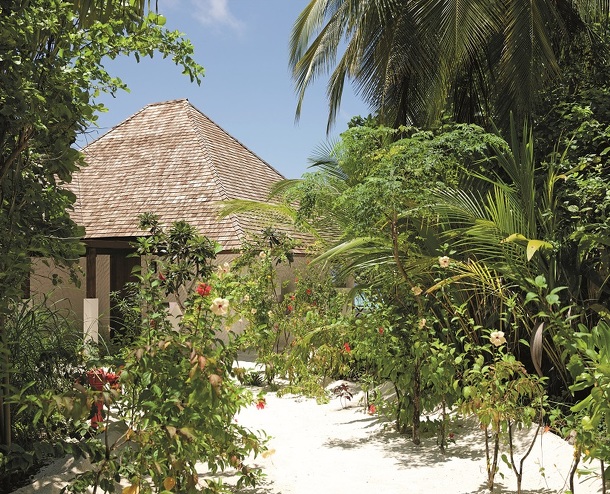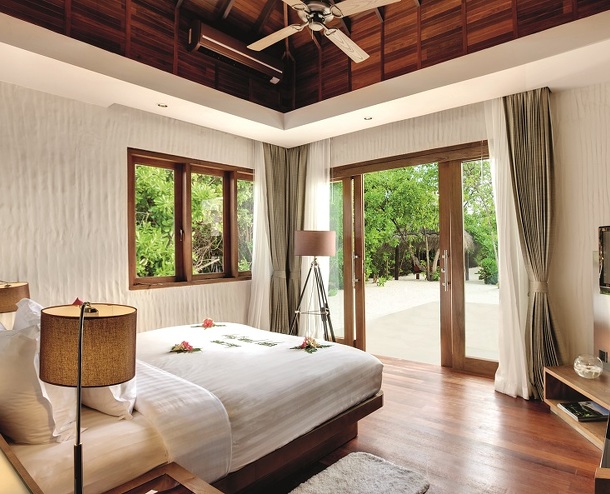 The Sunset Beach Villa is a comfortable home away from home in a tropical utopia – an idyllic setting for a serene Maldives beach retreat.Located on your very own private beach just a few steps away from the inviting blue of the Indian Ocean, this beachfront retreat sums up understated elegance.The spacious villa has a separate living area, next to the master bedroom.The Sunset Beach Villa comes with its own Personal Butler to help tailor your stay and attend to your needs.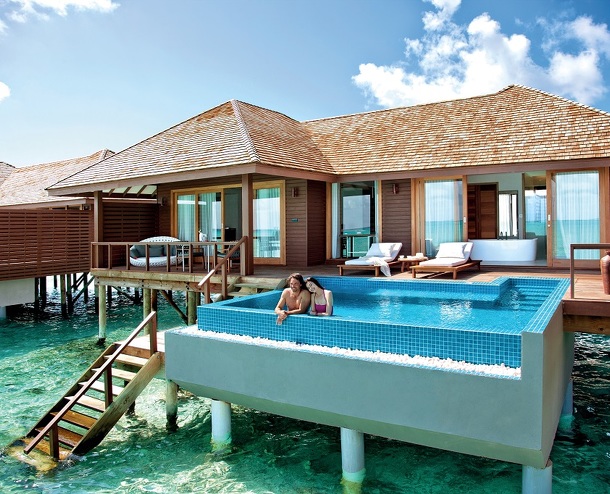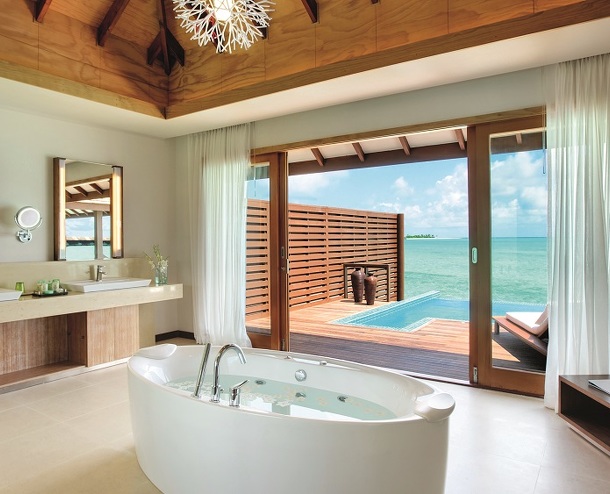 Deluxe Water Villa with Jacuzzi Pool
The Deluxe Water Villa with Pool at Hideaway Beach Resort and Spa, Maldives is the epitome of Maldivian luxury villa holidays.Immerse yourself in surrounding yourself with the beauty and vastness of the ocean.Built upon wooden stilts above the shimmering turquoise lagoon, and with floor to ceiling windows that make the most of the unforgettable panoramic Maldivian views.The Deluxe Water Villa with Pool is split into two sections, with the master bedroom on one side and the bathroom on the opposite site, separated by an entrance area. The large outside deck spans the whole length of the villa.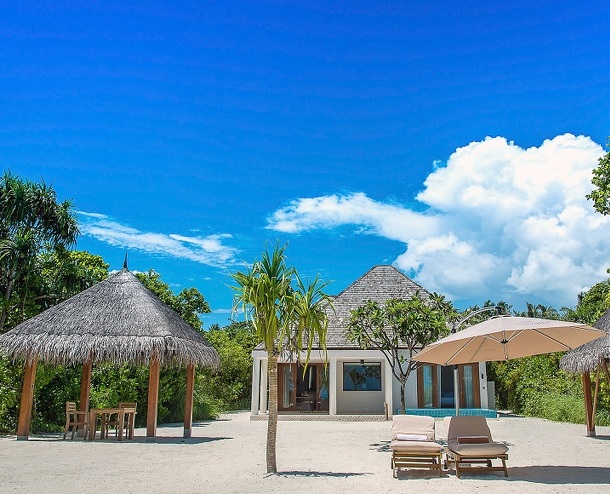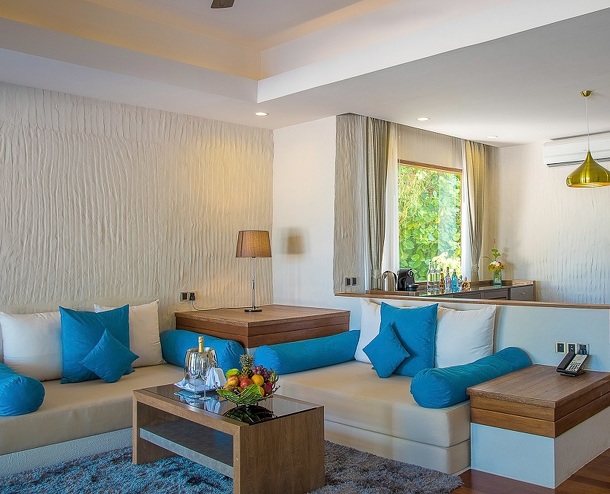 Beach Residence with Jacuzzi Pool
The Beach Residence with Plunge Pool at Hideaway Beach Resort and Spa, Maldives is your very own secluded beach house – a luxury villa, the perfect place to unwind and enjoy the decadent surroundings of paradise.
The villa itself comprises of a living and dining area, master bedroom and large bathroom, complete with a jacuzzi bath tub.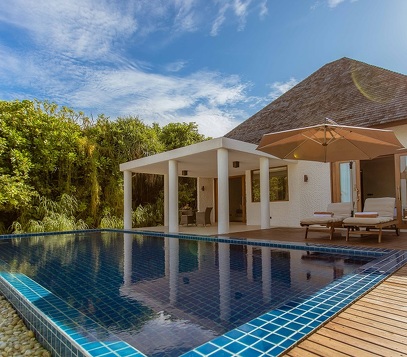 deluxe beach residence with pool​
The Deluxe Beach Residence with Pool is a homely beachfront bolt-hole – the perfect luxury villa setting for a romantic escape to the Maldives.
Set in a lush tropical garden with doors leading from the bedroom straight onto the terrace of the villa's private pool, the Deluxe Beach Residence with Pool is just a few short steps from the beach. Privacy and space are plentiful as the villa incorporates a separate living and dining area.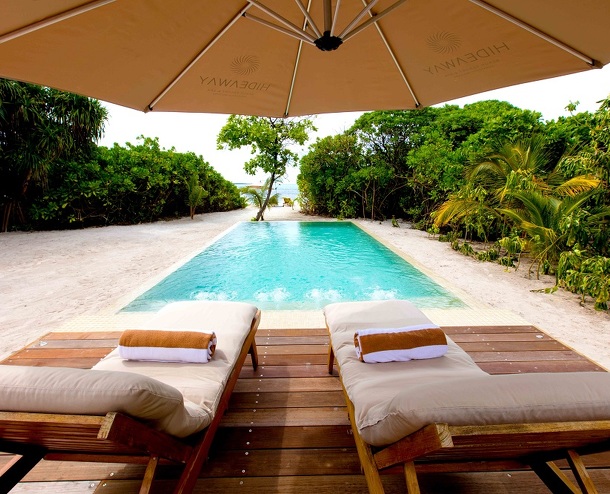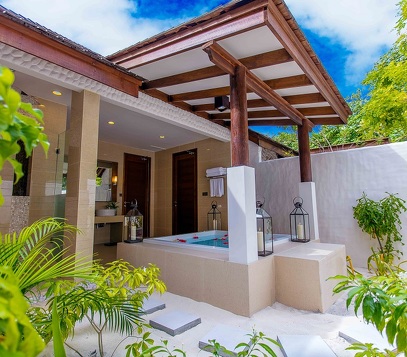 deluxe sunset beach villa with pool
The Deluxe Sunset Beach Villa with Pool is a luxurious beachfront holiday home. Nestled on private stretch of white sandy beach the villa is elegantly furnished, has a luxurious bathroom and a lush and tropical garden with a pool for a refreshing swim.
The villa has a separate dining and living area, as well as a very spacious bathroom, complete with a jacuzzi bathtub. Situated between the villa and its private beach is a 40m2 pool.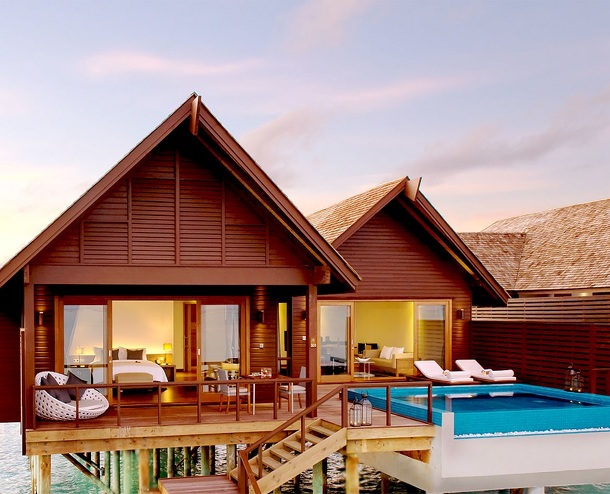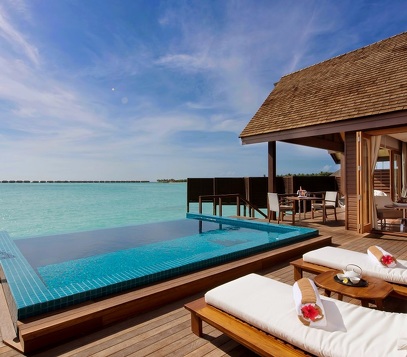 The Ocean Villa with Pool at Hideaway Beach Resort and Spa is an enchanting romantic haven; with exclusivity and privacy it is the perfect Maldives honeymoon hideaway.
Standing on stilts above the shimmering Indian Ocean, with a glass-floored living room, a sundeck, infinity pool and ladder for direct access to the ocean, this villa choice has endless opportunities for spotting marine life and enjoying the beauty and vastness of the ocean.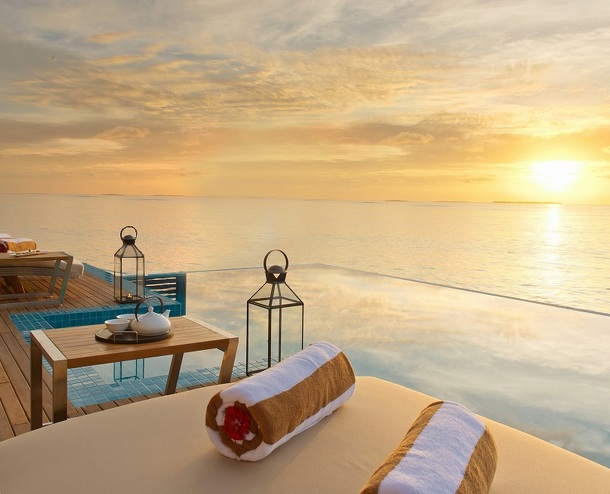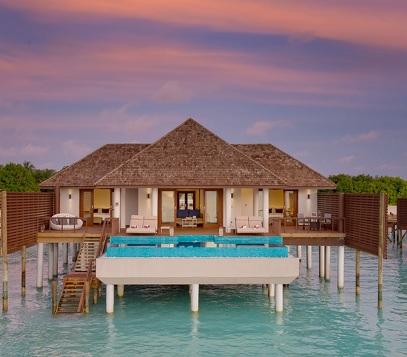 Two Bedroom Ocean Villa with Pool
The Two Bedroom Ocean Villa with Pool at Hideaway Beach Resort and Spa, Maldives is your very own family hideaway.
These double luxury villas are spaces in which to relax and unwind together, a luxurious place to create memories that will last a lifetime.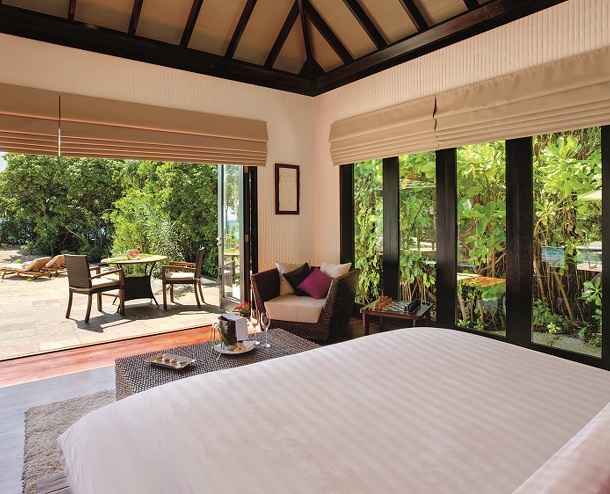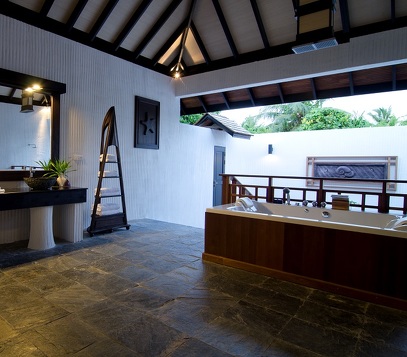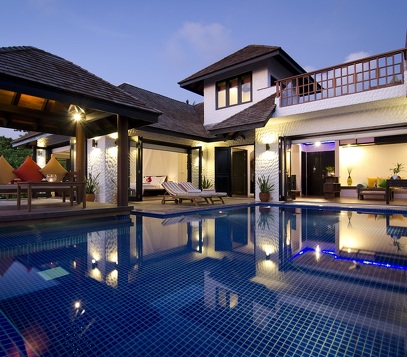 Two Bedroom Family Villa with Pool
The Two Bedroom Family Villa with Pool at Hideaway Beach Resort and Spa, Maldives, is an enticing tropical paradise – a luxury villa perfect for that all-important family time, away from the outside world.
Tucked away on the beach, next to the shimmering turquoise lagoon, this villa has space in abundance – perfect for playful children. Enjoy splashing in your private infinity pool or, just a few steps across the white sandy beach you can swim in the impossibly blue lagoon.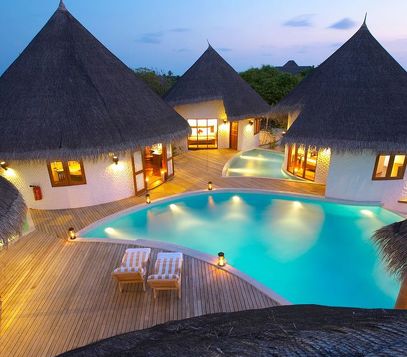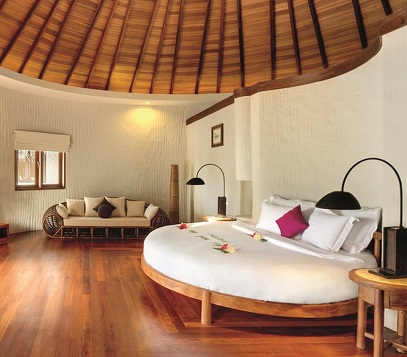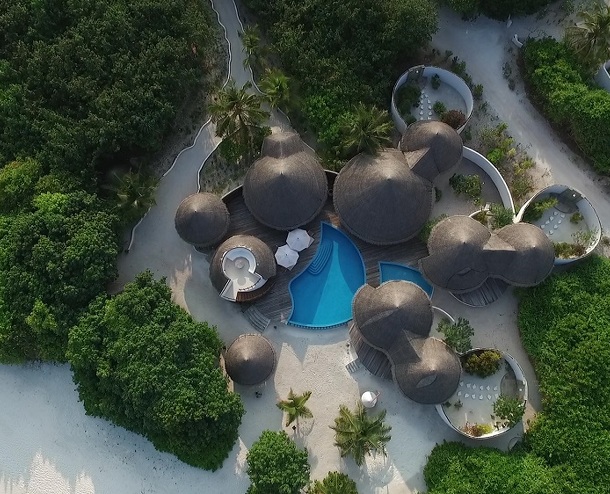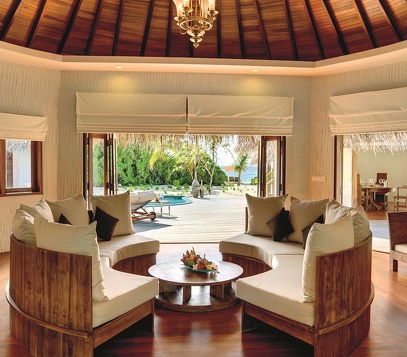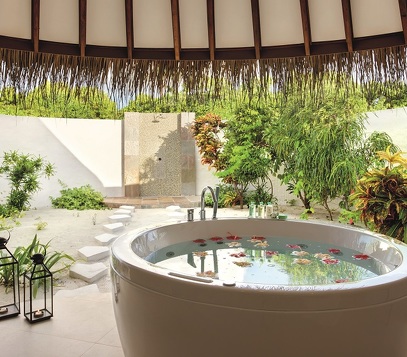 The Hideaway Palace is the epitome of luxury and space in a private beachfront location.
Equipped for larger families or groups, the Palace can accommodate guests in its 3 rooms which surround the private pool. All bedrooms have their own private en-suite bathrooms, and are just a few steps from the pool.
In villa dining options are plentiful with an indoor dining room, and a roof top terrace offering a star studded sky beneath which to dine.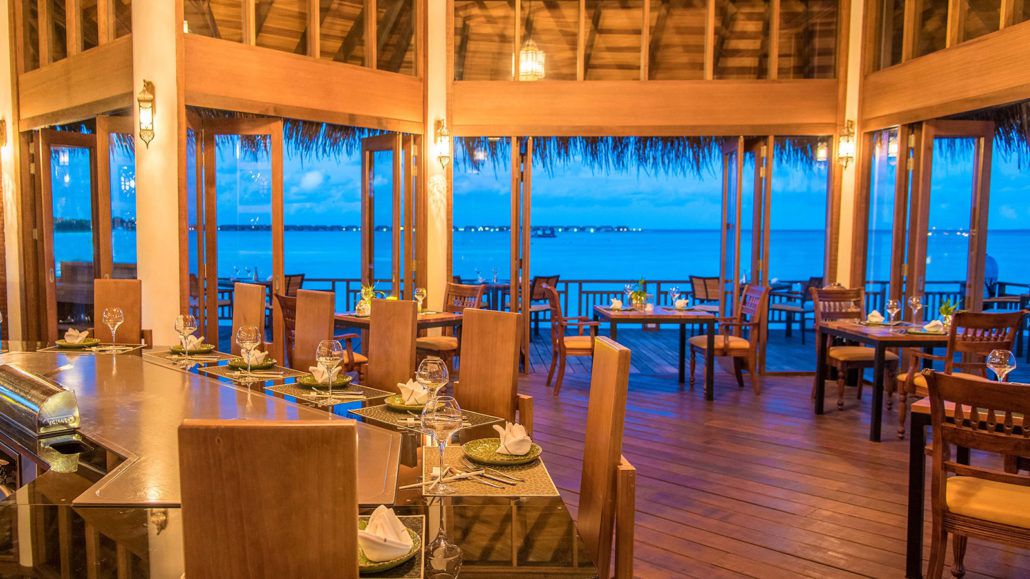 Revered for having the largest whisky and fine champagne array in Maldives, the Meeru Bar presents you with an A la carte menu of wide assortment of pizzas and snacks off the grill. Enjoy our refreshing cocktails and canapés while lounging by the pool side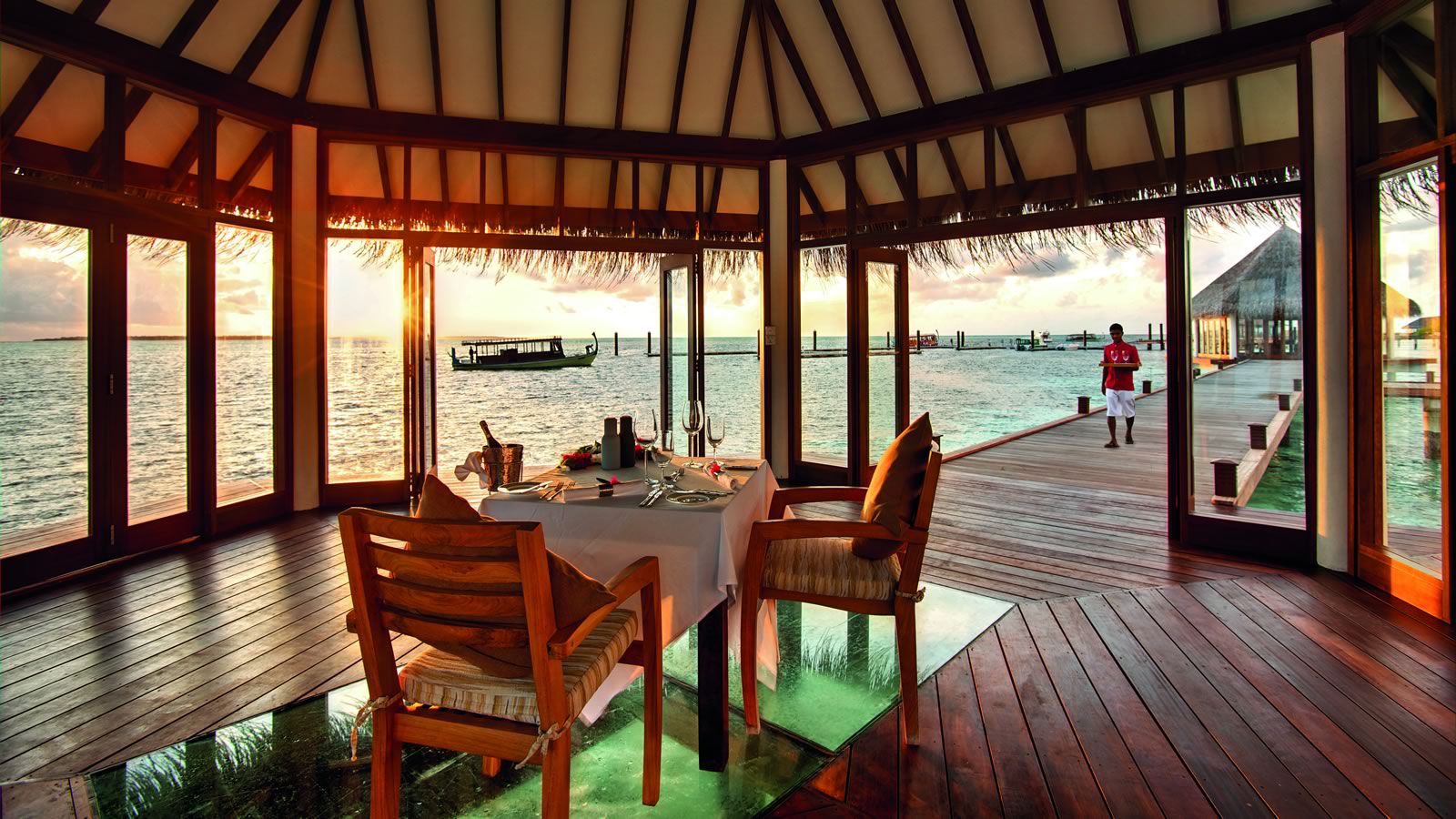 Ornamented with two private pavilions over water, our main restaurant offers scrumptious cuisine with a hint of French influence. Renowned for hosting one of the largest breakfast buffets in Maldives, the restaurant weekly themed buffets of lunch and dinner in addition to the A la carte menu. Experience our live cooking stations and tantalize your taste buds at Matheefaru Restaurant.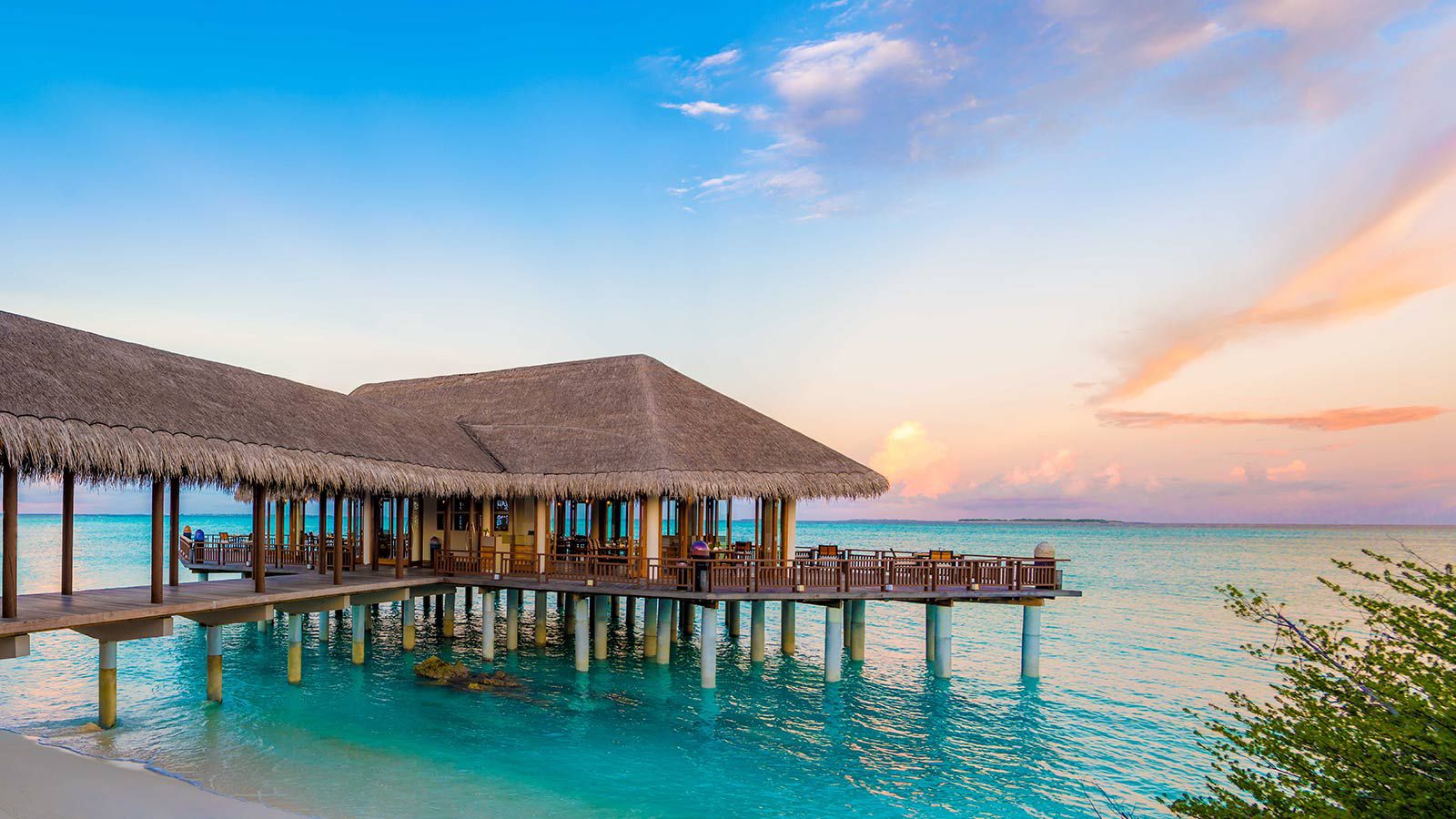 Indulge in Asian cuisine like never before with a delectable blend of Thai, Japanese and Chinese delicacies. Coupled with an open air terrace on our breathtaking waters, experience the delightful Teppanyaki display of our Asian chefs here at Samsara Asian Restaurant.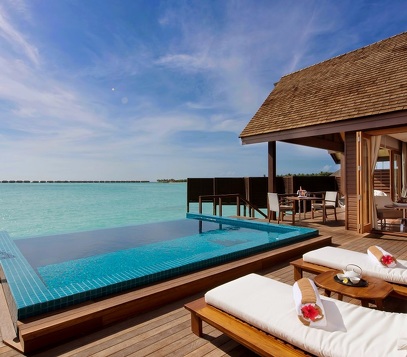 Take in the sublime panoramas from the Sunset Pool Café whilst sampling flavor infused dishes with Asian and European influences.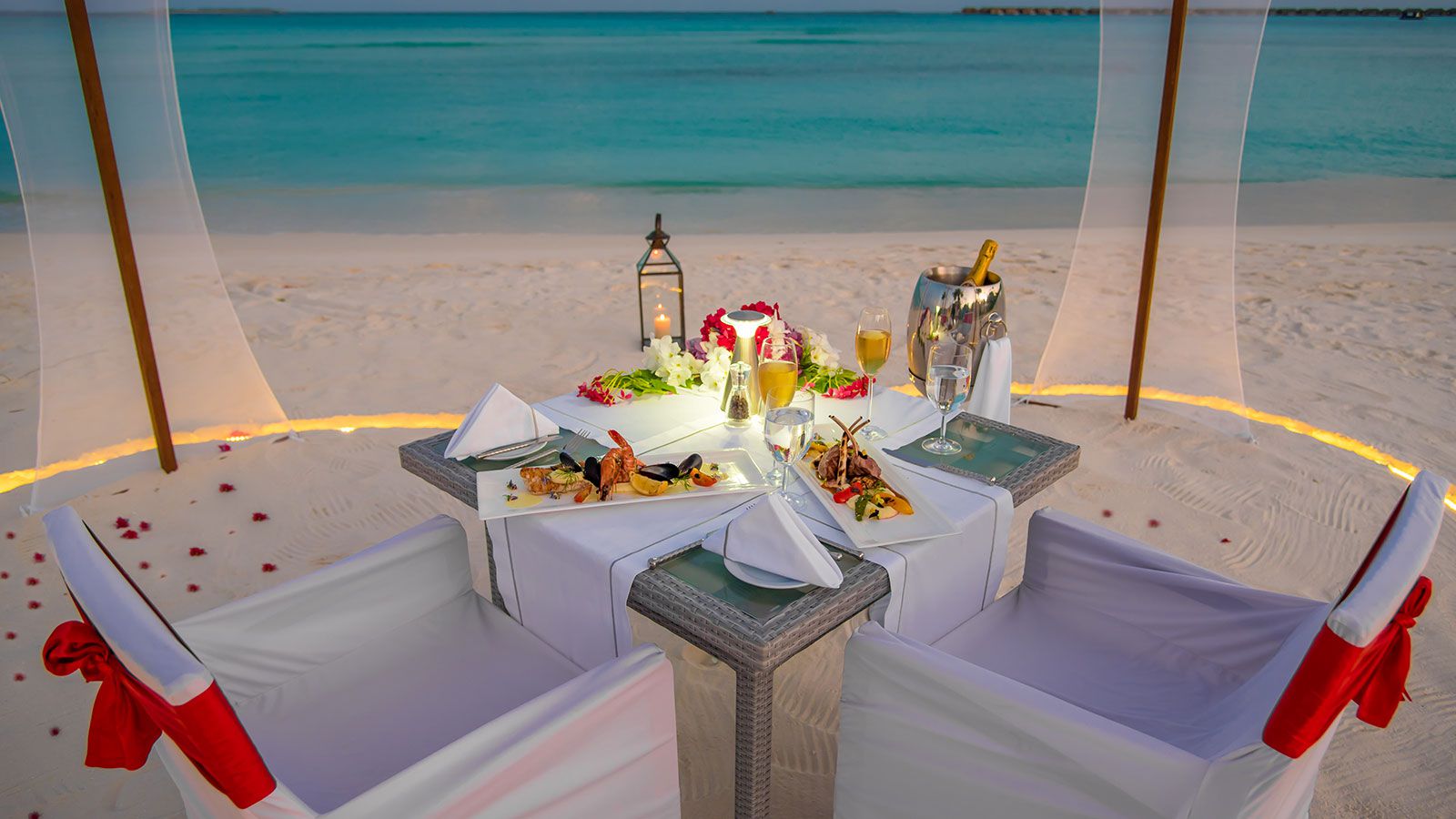 A romantic candlelit dinner under a blanket of stars, a charming picnic on a deserted Maldivian island, a private barbecue on a secluded beach or an intimate seafood feast in a dining pavilion over the water – the only limit is the imagination, our chefs are waiting to make gastronomic dreams a reality.
Discover our rich coral studded marine gardens and exotic ocean life with Meridis, a PADI 5* Gold Dive Resort certified centre. Whether you seize the opportunity to become a master diver yourself or choose to explore and immerse yourself in some of nature's most awe-inspiring creations, you are in the expert hands of our dive team.
Give yourself an adrenaline rush with our selection of thrilling watersports. 


 Catamaran Sailing, 


 Windsurf 


 Kite Board


 Kayak


 Stand Up Paddle


 Private Speed Boat Hire for Water Sports


 Water Ski or Wake Board 


 Inflatables Fun Toy Ride


 Jet Ski and many more
Explore the rich heritage, dialects and cuisines that Maldives has to offer with us. Ranging from island hopping and experiencing our unique culture at nearby islands, to exploring the depths of our history in the old palaces in Utheemu, we present a broad spectrum of excursions to meet your curious cravings. We also offer private and group sunset cruises on Dhonis, and exploring Riyalu Dhoni, our custom made old sailing boats. Choose your pick and experience island life at its finest with our skillful guides.